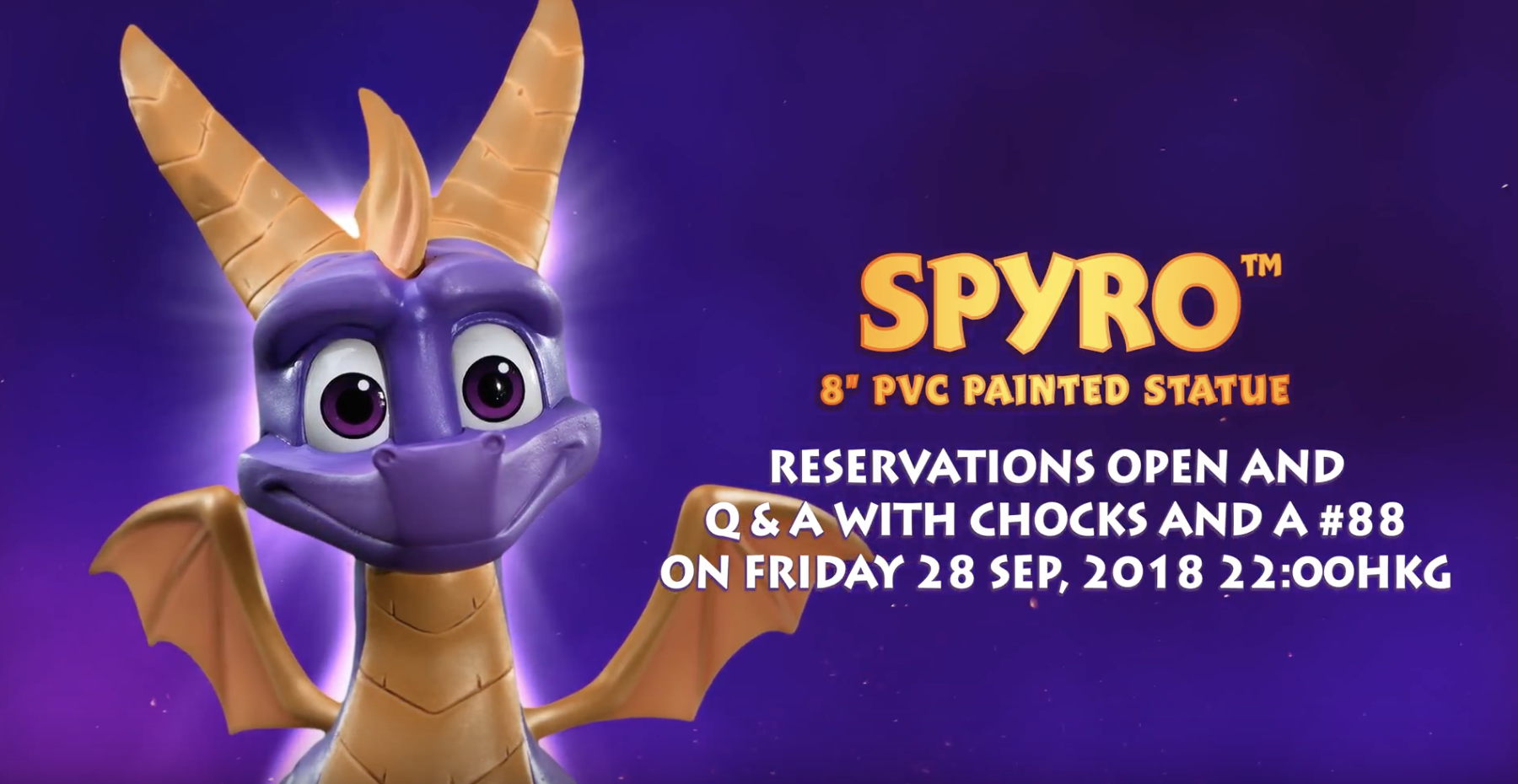 First 4 Figures released a short trailer announcing the upcoming release of a Spyro figure ahead of the Spyro: Reignited Trilogy coming to Switch. Reservations open on Friday, September 28 at 10:00 a.m. EST. You can view the teaser trailer below.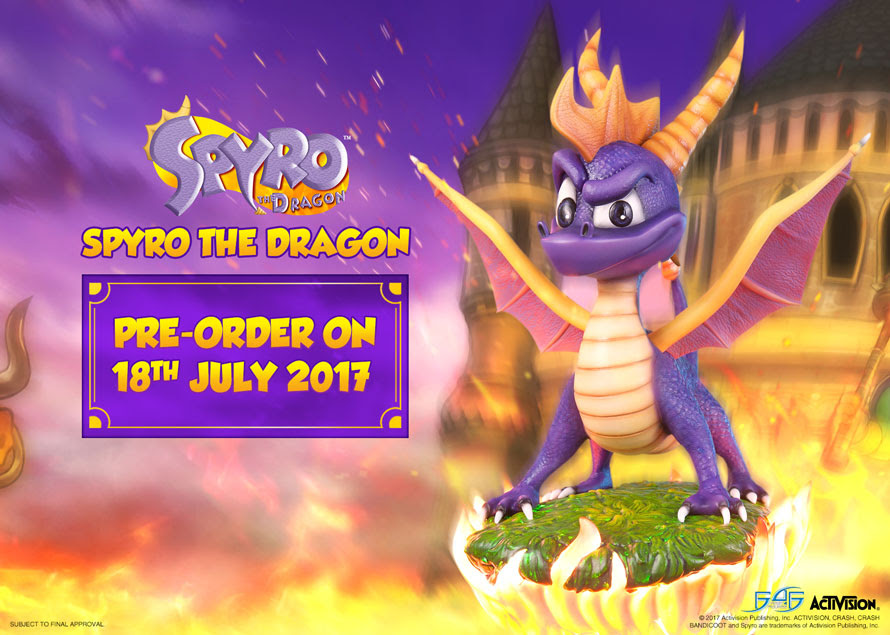 First 4 Figures is expanding its offerings once again. The company has unveiled the first product launch for its new Spyro the Dragon line: Spyro himself.
Pre-orders will open next Tuesday around the world. A special stream will be held at 7 AM PT / 10 AM ET / 3 PM in the UK / 4 PM in Europe. After that, reservations will begin.
Source: First 4 Figures email