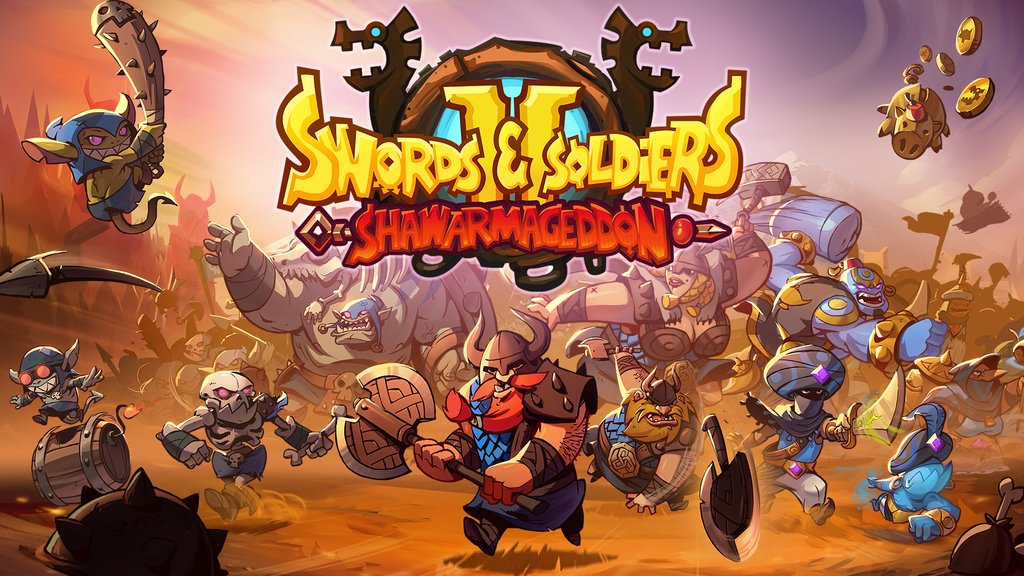 Swords and Soldiers 2 Shawarmageddon has arrived today on the Switch eShop. Check out the launch trailer from Ronimo Games below.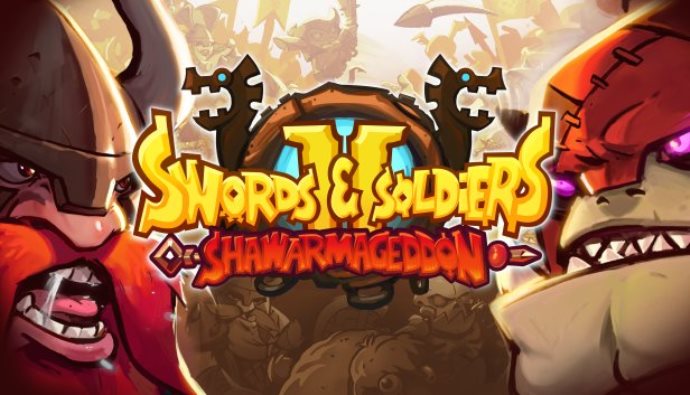 Ronimo Games readied a new trailer for Swords & Soldiers II: Shawarmageddon, which is coming to Switch in the near future. We have the video below.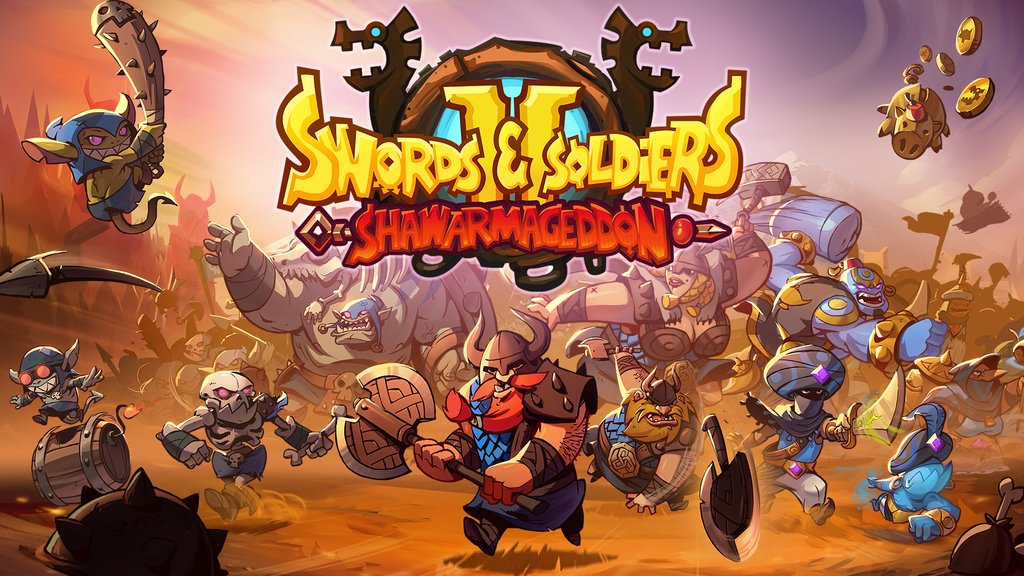 If all goes as planned, Swords & Soldiers II: Shawarmageddon will be on Switch before the year ends. Ronimo Games said today that the studio is targeting a December release on the eShop.
Here's an overview of the game:
Shacknews posted a new video today that shows a bit more from Swords & Soldiers 2. Watch it above. You'll also see some comments from Ronimo's Jasper Koning!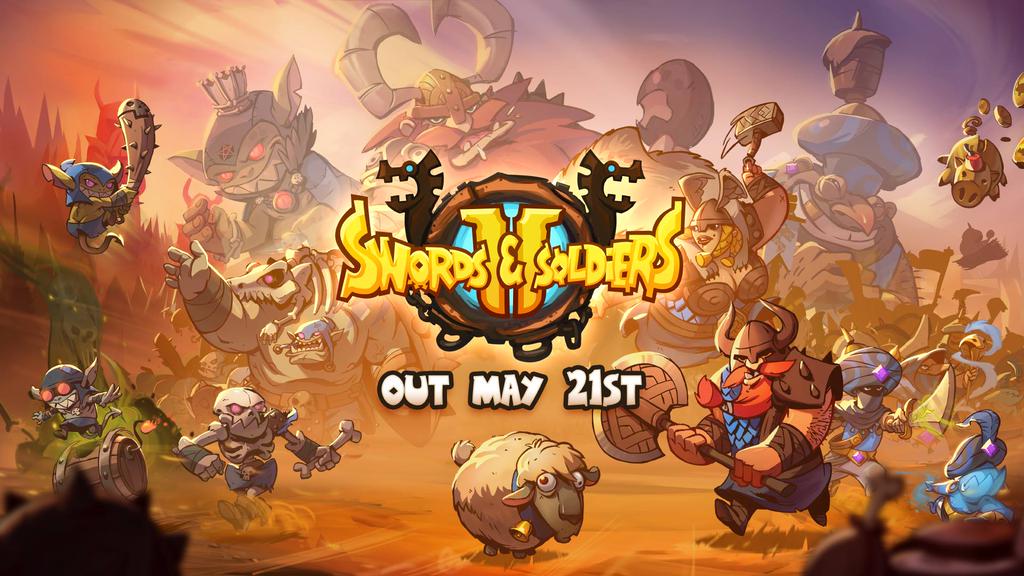 Ronimo announced on its Twitter account this week that Swords & Soldiers II is launching on May 21. A general May release window was previously confirmed.
Ronimo's tweet is as follows:
We just announced the release date for Swords & Soldiers II: MAY 21ST 2015! Are you beard enough to save the world? pic.twitter.com/vlkMKDabNk

— Ronimo Games (@RonimoGames) April 1, 2015
The message doesn't specify a specific region, so we'll assume that the May 21 date applies to both North America and Europe. If we hear otherwise, we'll definitely let you know.
Name: Swords & Soldiers II
Publisher: Ronimo Games BV
Developer: Ronimo Games BV
Platform: Wii U
Number of Players: 1 (Campaign mode), 1-2 (Skirmish mode)
Release Window: Q2 2015
ESRB Rating: Rating Pending
Genre: Side scrolling strategy
Playable Factions: 3
Campaign Levels: 20 Story missions plus Skirmishes
Trailer: http://www.youtube.com/watch?v=XPtF9-vdgxA

About Swords & Soldiers II
Swords & Soldiers II is the sequel to the award winning WiiWare game Swords & Soldiers, released in 2009 by Ronimo Games. Like its predecessor, the game is a side scrolling strategy game. It allows players to buy units, cast spells and build structures to overwhelm their enemy on a 2D battleground.
The Vikings make their return from the original game, once again led by their ever-hungry chieftain Redbeard. But this time they face two new enemy factions, the brutal and manaical Demons, and another as-of-yet unannounced faction. Joined by likely and unlikely allies it's up to Redbeard to root out these new threats and restore peace to the lands.

About Ronimo Games
Ronimo Games was founded in 2007 by 7 enthusiastic game developers. Utilizing the in-house developed RoniTech engine, Ronimo Games is focused on creating innovative, high quality 2D games that appeal to a wide audience. The studio released their first commercial game, Swords & Soldiers, in May 2009 worldwide on WiiWare and later on Playstation Network, PC, Mac and iOS. In 2012, Ronimo Games released Awesomenauts, a Sidescrolling Battle Arena Game. The studio is now 17 developers strong and very motivated to deliver awesome game experiences!