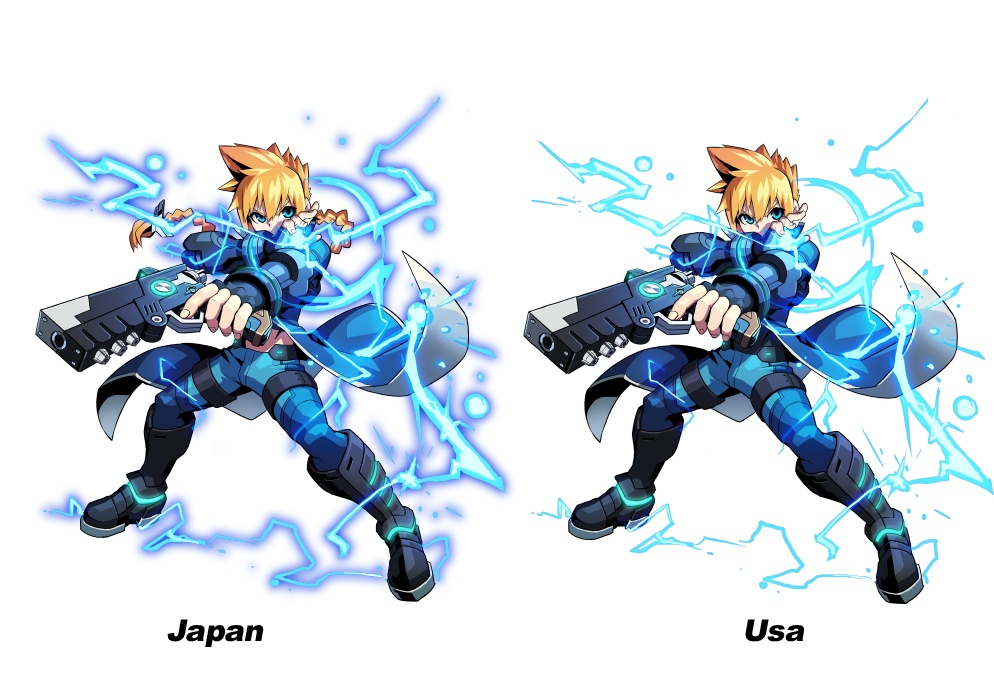 According to Inti Creates CEO Takuya Aizu, the studio is still working on the character design for Azure Striker Gunvolt.
Aizu told Siliconera:
"During the development of Gunvolt, we researched what kind of design would appeal to boys between the ages of 10 and 14—who we assume will be the game's main purchasers—in North America. As a result, we changed Gunvolt's design, because braided hair and a bare midriff were unpopular among them. However, these changes are not final. We will continue to do research into the matter."
Some noticed that some changes had been made to main character Gunvolt in the North American version. Basically, the western design drops his bare midriff and ponytail. It's not much, but some feel that no changes should be made.

We had previously heard that Azure Striker Gunvolt was tentatively slated for a summer launch in North America (in addition to Japan), but that's now been made official. Inti Creates CEO Takuya Aizu confirmed to Siliconera that the title will in fact be available in the states this summer. A European release is also being considered, though it would likely come later given how the game will need to be localized into several different languages.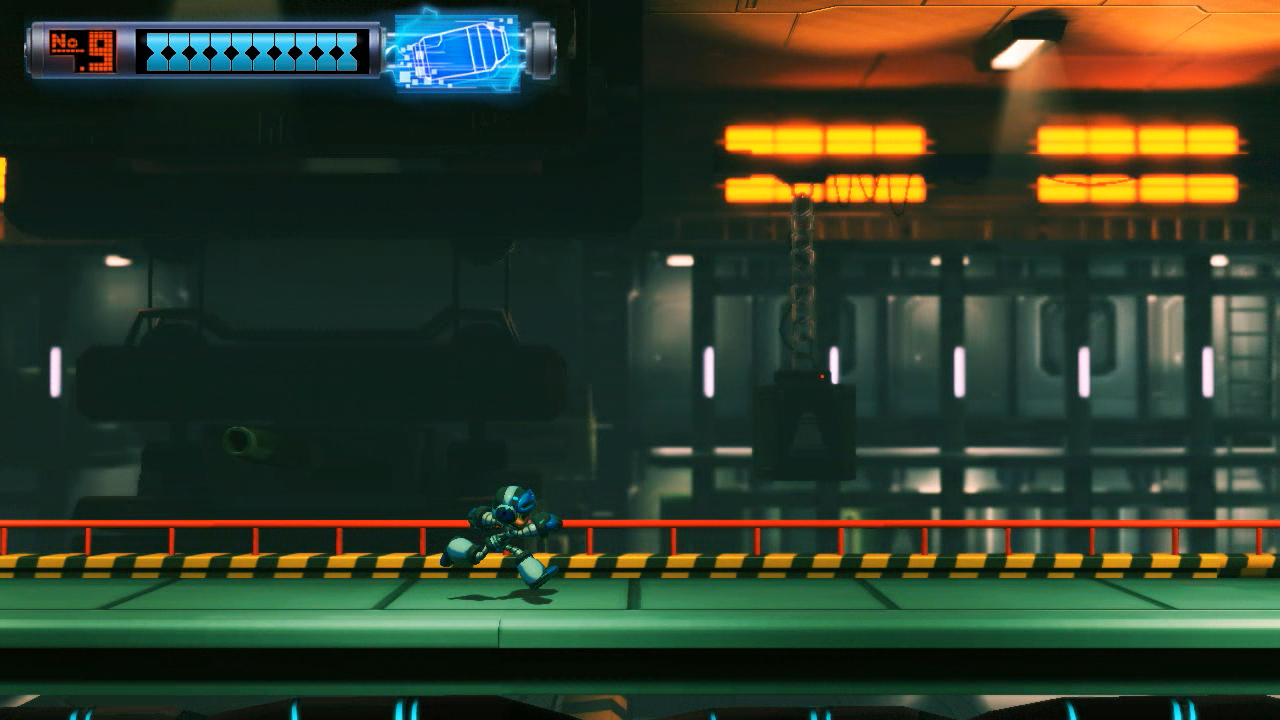 During a recent Mighty No. 9 podcast, Inti Creates tackled a fan question about game development. Takuya Aizu, president and CEO of the studio, handled the response.
Aizu said the following regarding what order Inti Creates designs levels for their games in: