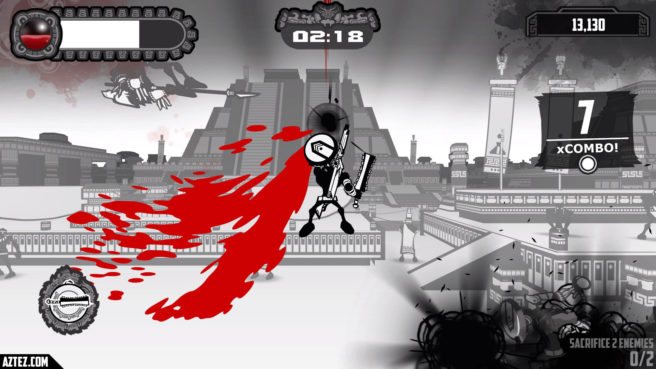 Aztez will be on a Nintendo console – be it Switch or Wii U. As we heard yesterday, the former is looking more likely at this point. While we wait for the Nintendo release, watch some footage below.
Team Colorblind's debut title Aztez is coming to Wii U, PS4, Xbox One, PS Vita, PC, Mac, and Linux, the studio announced today.
Aztez is a turn-based strategy title that has players expanding and maintaining the Aztec empire while also managing violent outbreaks in real-time beat 'em up sequences. Each game is said to be unique. According to Team Colorblind, "different events will occur, different challenges will emerge, and different spoils will be taken each time you play."
You can find a trailer for Aztez above. It'll be released later this year.
Thanks to LetsPlayWiiU and Brandon for the tip.