Takahashi on Xenoblade X, next game in development, wants Monolith Soft to grow, more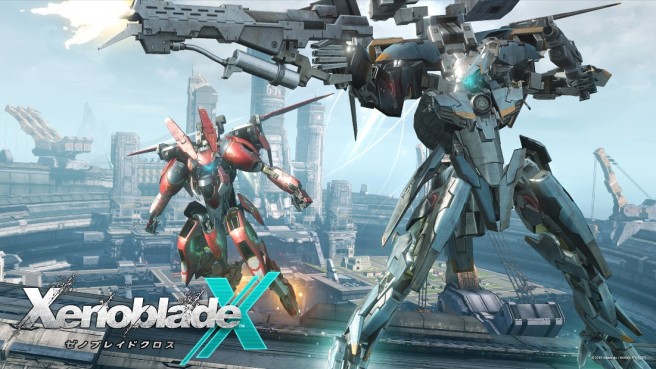 GamesBeat has published a fairly lengthy interview with Monolith Soft's Tetsuya Takahashi. Takahashi talked about Xenoblade Chronicles X in-depth, confirmed that his next title is in the works, expressed interest in expanding Monolith Soft, and more.
We have a good chuck of the interview rounded up below. The full discussion can be read here.
On being anxious about getting Xenoblade Chronicles X out in North America…
Takahashi: Yeah, although there's still quite a lot left for us to do. We've announced a release date and everything, but all we can see is a looming deadline.
On how Xenoblade Chronicles X is a deliberate successor, and if Takahashi wanted to make the story more closely grounded to reality…
Takahashi: The simplest answer, probably, is that I felt like, after working on a fantasy setting, it might be nice to try something new. Science fiction is a great change of pace. It's a really interesting flavor.
On the challenge in bringing an RPG franchise to HD for the first time…
Takahashi: Probably the biggest challenge for us comes in the planning stage, where we have to think about how we're going to use these limited resources — I'm talking mostly about time on the schedule — to create all the assets in such a huge world. What order do we need to take tasks in to accomplish them all in the most efficient way? There's a lot of tech that goes into expressing the open world concept as well, making sure that it's a seamless experience from one end to the other. That's probably the biggest challenge.
On Xenoblade Chronicles X being pushed by Nintendo right away as a big title, and fans not having to petition for its release in North America…
Takahashi: We're happy that we're having the releases so close together between the Japanese, European, and American version. It makes it all a much simpler process for us.
On any pressure having Xenoblade Chronicles X as the tentpole Wii U release this holiday…
Takahashi: To be honest, I don't feel much pressure in this situation. Maybe it's just one of my idiosyncrasies, but as soon as I've finished a development project, all I can think about is the next one.
On whether he's working on his next game…
Takahashi: Yes, that's always the case, every time.
On whether he's interested in having Xenoblade Chronicles X characters in Smash Bros…
Takahashi: I'm not entirely sure, but you could always ask Mr. Sakurai about that. [laughs]
On Skells being an intentional callback to Xenogears…
Takahashi: Yes, there is a little bit of a reference there. Although I want to point out that in Xenogears, we had to separate dungeons that were meant to be cleared by characters on foot from the dungeons that were meant to be cleared by the characters inside their Gears. We had to do that because of tech and cost limitations. But now we're able to do those together, where you can have the ability to choose whether you want to fight in the Skell or fight on foot.
On appealing to Japanese and western gamers…
Takahashi: Yes, we have to constantly think about appealing to both.
Takahashi: What you'll find quite often is that a lot of the markets outside of Japan are interested in games where you can do anything you want. They put a high priority on a great degree of freedom. In the Japanese market, it's more common that people will demand a certain flow to the events in a game. We find that they're more comfortable with a linear framework. We have our own theories about why this might be. For example, in the Japanese tea ceremony, there's a very specific order of events. People feel comfortable with that. They even seek out that kind of framework. But I feel like the west is a bit different.
On Takahashi wanting Monolith Soft to expand…
Takahashi: Personally, I do have some ideas about us growing a bit in the future.
Leave a Reply