Terraria – final Wii U update out now, 3DS patch in the works including larger worlds on New 3DS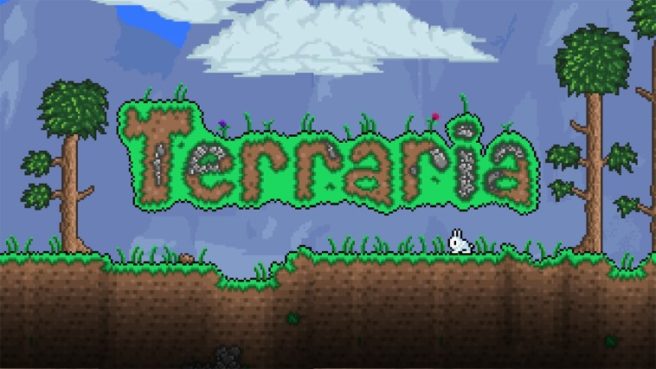 There's plenty of news surrounding the Nintendo versions of Terraria.
First, on Wii U, a "catch-up" patch is out now. The update is about "clearing up the handful of issues from the launch of that version" and also "brings Wii U into line with the other consoles in terms of content." That means the inclusion of the Stylist, plus new mechanic fixes and items. The full patch notes are here.
This will actually be the last update for Terraria on Wii U. Writing on the Terraria forums, 505 said:
"This update is intended to draw a line under Terraria on Wii U as it did with the other platforms – so we are afraid that no further updates for Wii U will be possible due to technical limitations. Bear in mind that you now have the same great content in two hits. There were more updates on the other platforms simply because they were released earlier. The content is the same. The logic for being unable to further update Wii U is, regrettably, the same as the 'old gen' machines – though the Wii U does admittedly have more resources than the 360/PS3, it is still a fraction as capable as PS4 and Xbox One, and we need all their available horsepower to take Terraria where we want to go next. This version will still be able to play online, so you can continue to enjoy it as long as you're gaming on the Wii U platform. By the time the next update rolls out on PS4/Xbox One we'll be very close to the launch of NX… But let's not get ahead of ourselves."
On the 3DS side of things, CodeGlue is developing a content update for later in the year. They'll be looking to address reported issue with stability and crashes while implementing fixes as well. These include:
– Now to able to deactivate pets
– Chain gun accuracy fixed
– Ice Queen no longer blocks everything else from spawning
– Items from Angler are fixed
– Orb projectiles sped up
– Acorns don't just grow on grass
– Flowers in pots grow to full maturity
– Tempest staff bugs fixed
The team is currently pushing what is possible on 3DS. However, the ability to hammer into stairs is being looked into, along with "a few other treats."
If you're a New 3DS owner, you'll be happy to hear that the new update will allow for larger worlds, which "is likely to be the same as the small world on the PC version."
"Not only will this give you a bigger canvas for your adventure, it will also help us eliminate the occasional worldgen issues that can happen when you try to squash all of the parts of a Terraria world into a smaller space. The enhanced specifications of New 3DS makes this possible! Do note that players will not then be able to invite original 3DS gamers into these larger worlds. We didn't take the decision to offer split content between original and New 3DS lightly, but we've maxed out the older unit and we felt like there was still more to give to Nintendo handheld gamers. All 3DS units will be eligible for the update, but only New 3DS players will see the benefit of larger worlds."
Leave a Reply