The End is Nigh's physical release will include an instruction booklet, secret freebie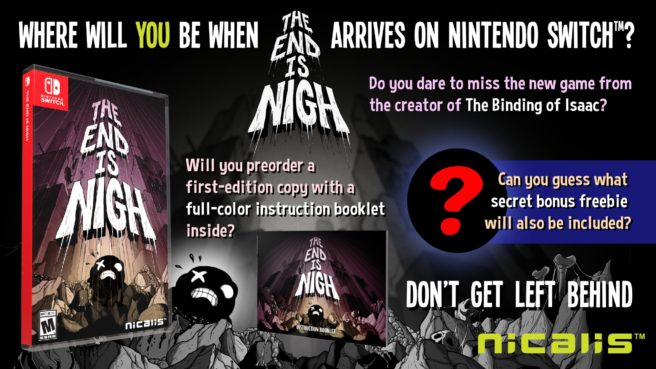 Like all of Nicalis' Switch games, The End is Nigh will have a physical release. And similar to the publisher's other titles, some extras will be included.
Along with a copy of the game, Nicalis is including a full-color instruction booklet. A secret freebie has also been teased.
Leave a Reply