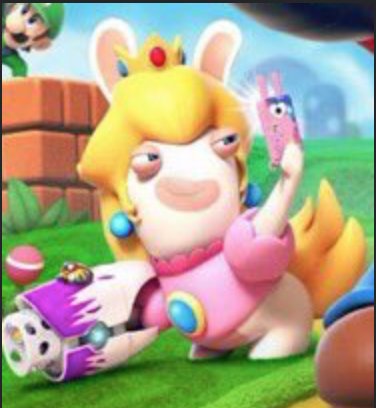 On the official Ubisoft Mario + Rabbids Kingdom Battle webpage there is now an interview with one of the characters of the game, Rabbid Peach. It's definetly a pretty quirky thing to do, you can see the first few snippets below and the entire interview here if you are craving more.

First off, it's a pleasure to have you here Rabbid Peach! How are you adjusting to your new life here?

"Well, it's certainly…different. There's a lot of butt to kick, and you KNOW I do it well. I might not have a nose, but I can smell my enemies' fear! There's definitely not enough class for a girl like me though, have you SEEN the clothes these bad guys are wearing? Yuck."

Understandable! You mentioned kicking butt there, care to elaborate?

"Oh gosh, it's easy really, darling. I mean the rest of my beloved team might struggle sometimes, but I'll gladly put them all on my back. These bad guys mean nothing to me, if anything they're just good exercise!"
Leave a Reply