Version 3.0 announced for Yo-kai Watch 3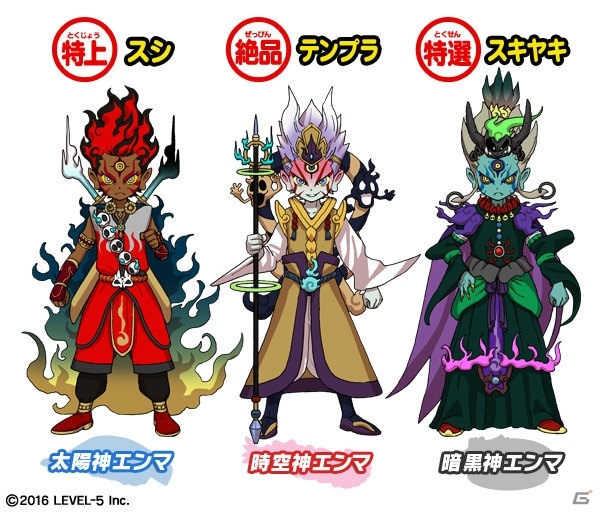 Level-5 is working on the next big update for Yo-kai Watch 3. The company has now announced version 3.0 for the game. Details are light at the moment, but new versions of the Enma Daiou Yo-kai are confirmed.
Special – Taiyoushin Enma (Sushi)
Superb – Jikuushin Enma (Tempura)
Special Selection – Ankokushin Enma (Sukiyaki)
That's literally all we know at the moment. Further information will be shared in 2017.
Leave a Reply