Video: Kirby 64 Switch vs. Wii U vs. N64 graphics comparison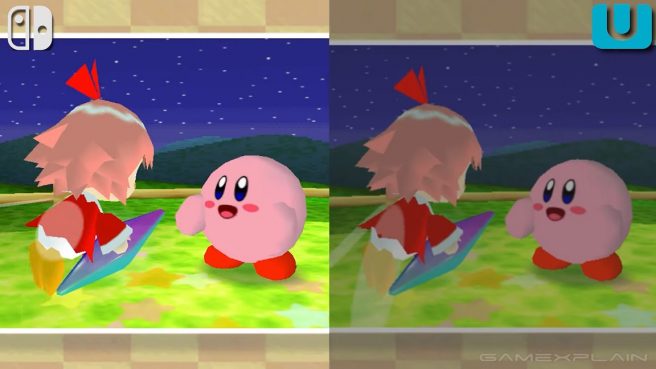 Kirby 64: The Crystal Shards just debuted on Nintendo Switch Online, and we now have a look at how this version compares to the N64 original and Wii U Virtual Console release courtesy of GameXplain. Switch vs. N64 is shown first, followed by Switch vs. Wii U.
Like all Nintendo Switch Online classics, Kirby 64 now has the highest resolution possible. And while Wii U made things darker, the brightness is more true to the original on Switch.
Here's some information about Kirby 64:
In this colorful 3D platformer – the first and only Kirby game on Nintendo 64 and the Nintendo 64 – Nintendo Switch Online library! – players guide Kirby on an adventure across planet Ripple Star, using classic Copy Abilities to overcome obstacles and defeat enemies. You can even blast, bash and dash with friends in three separate four-player minigames – 100-Yard Hop, Bumper Crop Bump and Checkerboard Chase!
You can watch the full graphics comparison video for Kirby 64: The Crystal Shards on Switch, Wii U, and N64 below.
Kirby 64: The Crystal Shards is now available for Nintendo Switch Online + Expansion Pack subscribers.
Leave a Reply