Video: Zelda: Breath of the Wild glitch gives a look at what's hiding underwater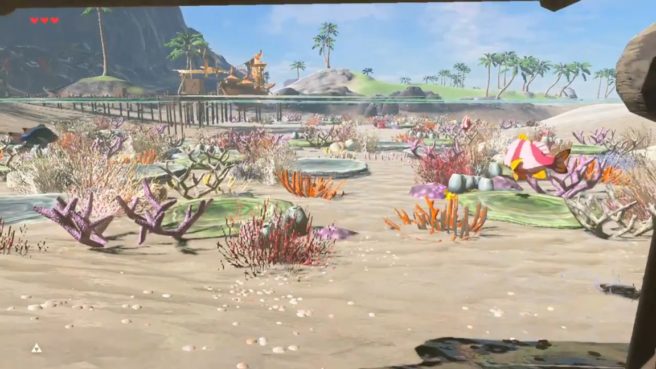 If there's one area where Zelda: Breath of the Wild is lacking, you could point to underwater exploration. Simply put, this is essentially impossible in the game. Although Link can swim, he can't dive or do much else in water.
Despite the fact that players don't even see much of the world below the surface, it seems that the developers paid extra attention to an area that isn't normally visible. A glitch, which starts when the scope is activated and then cancelled, allows for a view of what lies underwater.
Here's a look:
ウオトリー村の海
珊瑚の森を飛ぶ魚たち
#ゼルダの伝説 #BreathoftheWild #NintendoSwitch pic.twitter.com/hJNaRQAfuT

— らっしー (@eu_rasi_a_3678) June 27, 2019
We've got some nice stuff going on here – coral, big fish, and more. It'll be interesting to see if water exploration takes on a bigger role in Zelda: Breath of the Wild's sequel, which was only just announced this month.
Leave a Reply