Why Marvel Ultimate Alliance is returning, and how Nintendo became involved with The Black Order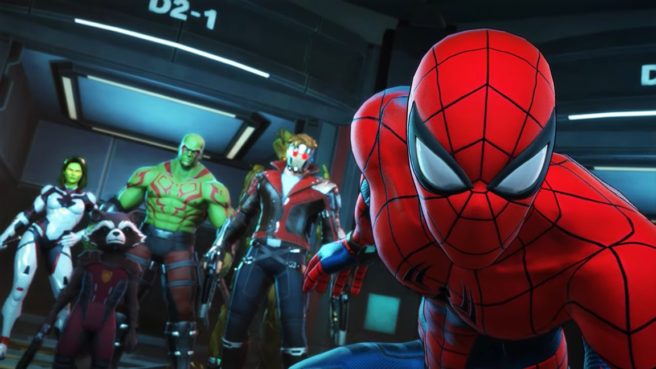 Nintendo surprised everyone at The Game Awards last year by announcing Marvel Ultimate Alliance 3: The Black Order. The Big N is publishing the game as a Switch exclusive, with Team Ninja handing development duties.
A couple of things happened to make the collaboration possible. First, Marvel itself was interested in bringing the series back. Then things really started to come together after Nintendo gave the company a showing of the Switch hardware prior to its public reveal.
Marvel Games VP and executive producer Mike Jones told Game Informer in the magazine's latest issue:
"We have a lot of reverence from the franchise. We knew it was really important to a lot of people. But we also knew that after 10 years of not having another installment, it wasn't going to be enough to just make a sequel. That's expected, and we needed something unexpected. So, for the last few years, we were on the lookout for what that might be. And then one day we found our answer."

"Once we understood what Nintendo had in store for the next generation of gaming, by the end of the meeting we were on our feet with excitement, going: 'This is it! This is the next step for Ultimate Alliance.'"
Nintendo's Bill Trinen also commented on the partnership, and how Marvel Ultimate Alliance 3 makes a lot of sense being on Switch:
"There was a mutual feeling that the series itself was one we hadn't seen in a long time, and that we wanted to see it come back. From a multiplayer perspective, it's the ability to just set it up and play it anywhere. From a Marvel content perspective, that feels like the perfect fit for the Switch platform because of the multiplayer focus, and because of the versatility of the platform."
Leave a Reply