Xenoblade Chronicles: Definitive Edition devs on why the game resonates with fans, remastering the music, more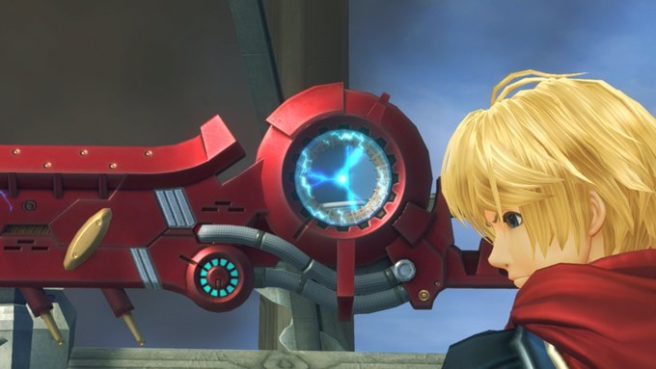 Nintendo has shared a new interview with some of the key developers behind Xenoblade Chronicles: Definitive Edition. They include producer Shigekazu Yamada, director Yuki Sakamoto, executive director Tetsuya Takahashi, and co-producer Genki Yokoto.
Though the interview was short, some interesting comments were shared. The team was asked about topics like why Xenoblade Chronicles still resonates with long-time fans to this day, how remastering the music came about, and more.
Here's the full discussion:
In your own words, how would you describe Xenoblade Chronicles: Definitive Edition to someone who is completely new to the series? Do you have any advice for these players?

Mr. Shigekazu Yamada (Producer): Xenoblade Chronicles: Definitive Edition is the remastered version of an RPG released for the Wii system about 10 years ago. Back then, the team poured all of their creativity and passion into the game to create a Japanese RPG masterpiece. And that's why the thrill of adventure felt by people who played the game is still so special to this day.

The game's most defining feature is the wide-open area spread across the remains of gigantic titans that you are free to explore as your interact with the world. And don't worry, the new features we added to the Definitive Edition introduce several quality-of-life improvements. Just be warned that Xenoblade Chronicles is the kind of game to let Lv70 monsters wander areas you can visit when you're Lv10, so maybe try not to get attacked. (Laughs)

Mr. Yuki Sakamoto (Director): The development team is deeply passionate about story, level design, battle systems, audio, and every other element that went into the game, so if any of those click with you, you should definitely try playing it. And if you're an RPG fan, then I think you should give it a try. This is literally the definitive version of Xenoblade Chronicles, making it the ideal place to start if you have never touched the series before.

But please start by enjoying the adventure on your own without looking at a strategy guide right away. There's no real right or wrong way to play, so I'd like for you to get the full enjoyment of experiencing the world of Xenoblade Chronicles as you choose.

Why do you think Xenoblade Chronicles continues to resonate with long-time fans?

Mr. Tetsuya Takahashi (Executive Director): Simply put, I think it matched up with what fans are looking for when it comes to Japanese RPGs. To unpack that a little bit, I'm talking about the setting and story, plus game systems and all kinds of other elements. I think the fact that we took each and every one of these points seriously really resonated with fans.

Mr. Genki Yokoto (Co-Producer): I think a big factor was how much people loved Shulk and the rest of the cast, and how everyone empathized with how the characters were "fighting back."

In that regard, the story of Xenoblade Chronicles develops from start to finish in a way that really resonates with people. But what's most appealing about Xenoblade Chronicles isn't any specific part of the story, it's the act of going on an adventure in an open-world to experience the story and characters, to fight with others against powerful foes and to enjoy the daily lives of the townsfolk, all combined with a great soundtrack that helps keep you immersed in the world.

Speaking of the soundtrack, can you tell us about the decision to remaster 90+ music tracks came about?

Tetsuya Takahashi: The hardware advances from Wii to Nintendo Switch gave us the ability to encode 48khz music data instead of 32khz. The actual masters are 96khz, but the 48khz audio quality on Nintendo Switch sounds very close to 96khz. That's why we felt like we had no choice but to remaster the music. We brought that up with the composers and got to work on remastering the music in order of priority, as long as time and budget allowed.

Do you have a message that you would like to share with fans?

Tetsuya Takahashi: Xenoblade Chronicles: Definitive Edition is a remaster, but I think it's also fair to say that it represents the culmination of how Monolith Soft approaches game creation in 2020. So I would be very happy if it sparks your imagination to contemplate what we could create in the future.

Genki Yokota: To all the fans who played the Wii or New 3DS versions, know that we were careful not to do anything to undermine what you remember about those games. We kept the good and added quality-of-life improvements! And the graphics look a lot nicer, which I think makes the game even more immersive. I hope you'll thoroughly enjoy the world of Xenoblade Chronicles! And I hope you'll enjoy the new story content [in Xenoblade Chronicles: Future Connected] as Shulk and his friends set out on a new adventure!
Xenoblade Chronicles: Definitive Edition is out now on Switch.
Source: Switch news
Leave a Reply