Xenoblade Chronicles X – Formula Skell plastic model release set for July in Japan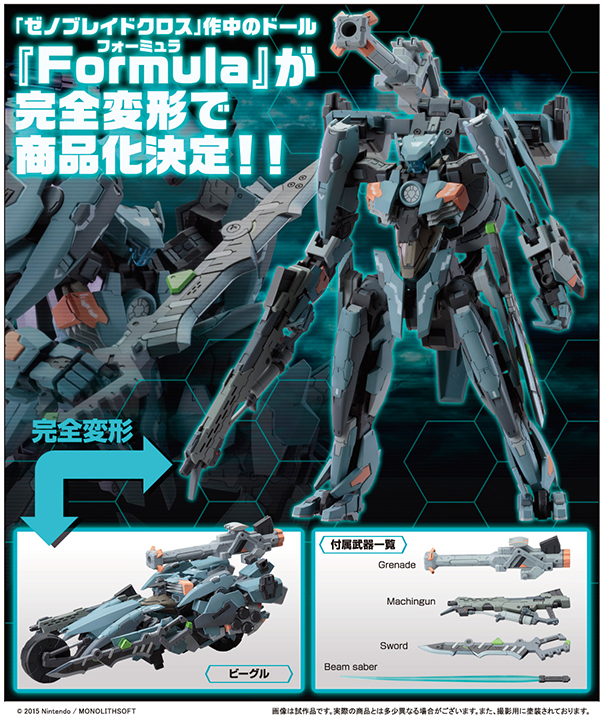 Kotobukiya has started accepting pre-orders (overseas shipping not available) for the new Xenoblade Chronicles X plastic model, which is based on the game's Formula Skell / Doll. In Japan, this will be released in July. Pricing is set at 8,424 yen.
The 175mm model (1/48 scale) comes with the ability to transform from Skell / Doll form to vehicle form. Armaments include Sword, Machinegun, Grenade, Beamsaber, and Shield. It also comes with decals that can be placed on the model.
Leave a Reply