Zelda: Twilight Princess HD Miiverse Miiting with Aonuma – original game and Wii U version discussed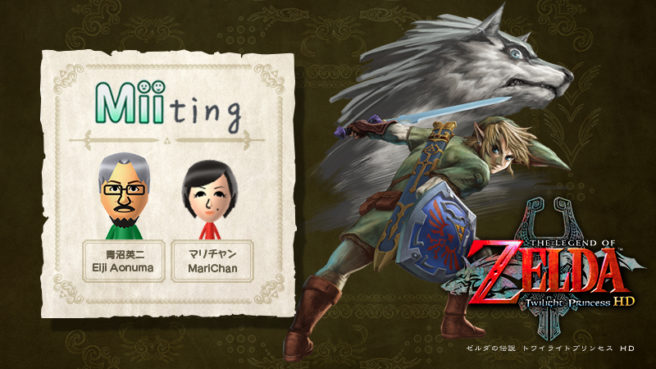 Zelda series producer Eiji Aonuma stopped by Miiverse yesterday for a special interview. He spoke about the game in general, shared (and discussed) some concept art, and even admitted that he's unclear about a specific story point towards the end of the game. Specifically regarding the HD version, Aonuma also commented on stressing over the graphics, wanting to fix certain elements, and more.
We've managed to capture a screengab of the entire Miiverse Miiting. To read it in full, head past the break.

Leave a Reply