Zoink, Image & Form say dev tools and power on Switch are a step up from previous Nintendo systems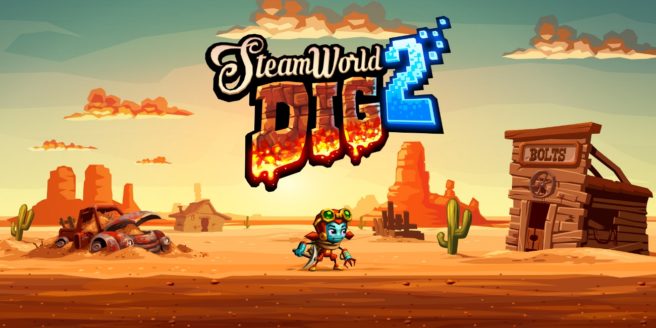 Nintendo has made a big deal early on about how third-party development tools are very compatible with Switch. This is a big contrast to previous Nintendo hardware, as some engines and technology weren't supported until later on. And when they were, such as with Unity on Wii U, they weren't in the best of shape. Nintendo made sure to rectify this with Switch.
Speaking with GamesIndustry, Zoink CEO and creative director Klaus Lyngeled talked about how Unity is well supported on the new console:
"When we tried to do Zombie Vikings for Wii U – when I got Unity I could see it just wasn't going to work, it was too slow an engine; then we got Unity for Switch and we saw directly, 'wow it's actually working' and the tools are much better. So that part is very important for most indies. Most indies are using Unity and that makes a huge difference. It feels like they are pushing Unity more to make it good from the beginning."
On a similar note, Image & Form CEO Brjann Sigurgeirsson spoke about how developing for Switch is easy thanks to its straightforward nature and power.
"We've made games for the 3DS, the DSi, for the Wii U and they all had some issues – the 3DS and DSi were just weak. Since we were developing for them specifically it wasn't like we were watering down our games, but all the time through development we had to think about how not to overtax the system. With the Wii U there was more power but you had the gamepad where you could use the [screen] and TV at the same time and so you had to show different things and take that into consideration. This is straightforward, period. What you see on the big screen is what you're going to see on the handheld as well. It's very simple and powerful, and ingenious – it's a home console and a portable unit. Everybody's wanted to say that in the past but here it is now. It's powerful and really easy to develop for. There's not very much wrong with the system."
Leave a Reply