Fire Emblem Warriors: Celica overview, screenshots, and more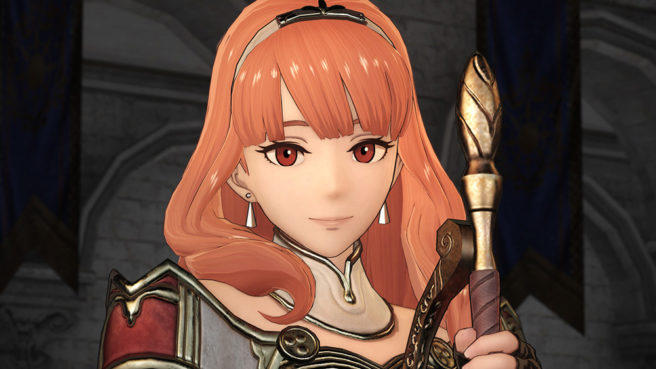 Earlier today, Celica was revealed for Fire Emblem Warriors by Koei Tecmo during a live stream at the Tokyo Game Show. We now have more information on Celica and new gameplay systems, courtesy of Gematsu.
■ Characters

Celica (voiced by Nao Toyama)

The surviving princess of the Zofia royal family, which has fallen. Due to her past, she dislikes war, and is seeking the path to peace.

■ System

Weapon

—Awakening

When the Awakening Gauge is filled, you can trigger an Awakening. By doing this, you'll have the advantage against every enemy in the Weapon Triangle for a fixed period of time. Additionally, after that period ends, an Awakening Attack will trigger.

—Musou Attack

When the Musou Gauge is filled, you can unleash a Musou Attack. This does tremendous damage to a vast range of enemies.

■ Extra Systems

—Bond Conversations

By fighting, the warriors' mutuan bond levels will rise, and you can witness the bond conversations between two warriors. Enjoy a wide range of conversations that go beyond different Fire Emblem titles.
Finally there are some new screenshots, which you can check out below.
Leave a Reply