Shovel Knight has sold 1.2 million copies, 180,000 amiibo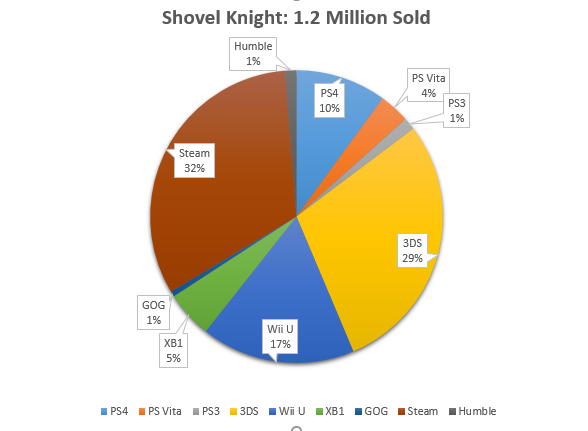 In a blog post on Gamasutra, David D'Angelo from Yacht Club Games reveals that Shovel Knight has sold 1.2 million copies. 200,000 of those units come from retail.
D'Angelo has also provided a break down of amiibo sales thus far: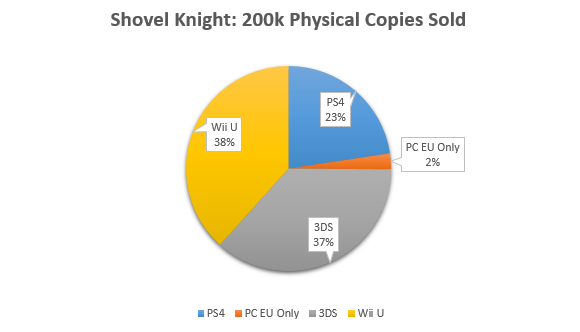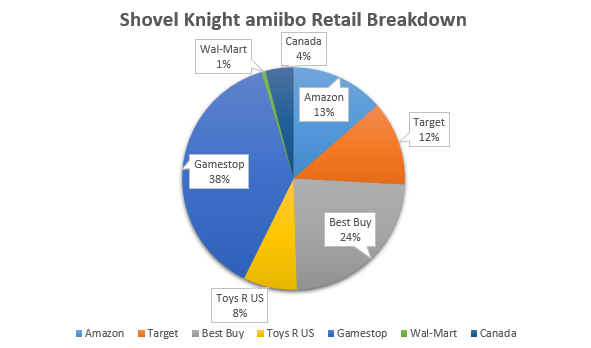 We hope to provide a very in-depth article about how the Shovel Knight amiibo was made soon. So stay tuned for that! In the meantime, here's a bit about its sales so far. Believe it or not, we actually ordered over 200,000 units to be manufactured and shipped all over the world. We've currently sold through 180,000 of those units since the amiibo figure launched January 8th. 60,000 of those going to Europe and the rest going to North America. The sales for the amiibo figure are still strong, enough so that our North American distribution branch decided to order 30,000 more units!
You can find much more on Shovel Knight's performance at the link below.
Leave a Reply