A look at how Pokemon GO has boosted 3DS games and hardware in Japan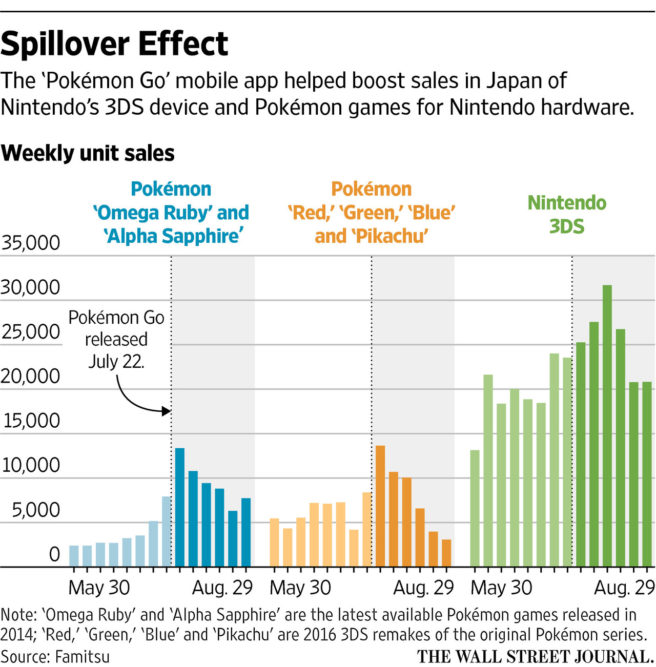 We've often talked about how Pokemon GO has positively affected the sales of the core Pokemon games. The Wall Street Journal now provides a closer look by examining the situation in Japan.
The image above shows how Pokemon GO has boosted sales of Omega Ruby and Alpha Sapphire, Red/Green/Blue/Yellow, and 3DS hardware as a whole since launch. It's cooled off slightly as of late, but overall, it's clear that GO made a notable impact.
Thanks to Zoner for the tip.
Leave a Reply