All mainline Pokemon game launches in the UK ranked based on sales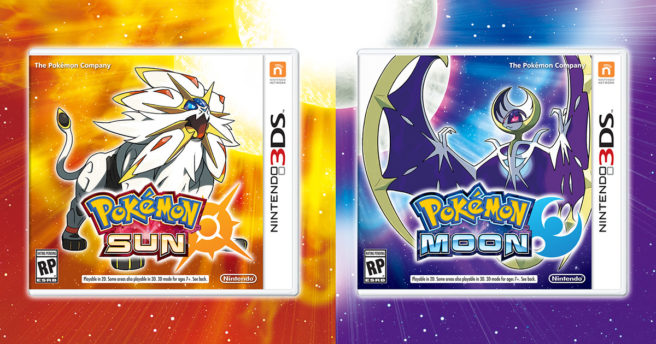 New data from the UK has ranked all of the mainline Pokemon games going back to the Game Boy based on how big their launches were in terms of sales.
It's actually Pokemon Sun and Pokemon Moon, a pair of 3DS titles, that topped the list. Pokemon Sword and Pokemon Shield are right behind at #2. We just saw the release of Pokemon Brilliant Diamond and Pokemon Shining Pearl on Switch, which come in at #5.
Here's a look at the full list:
1. [3DS] Pokemon Sun and Moon – 2016
2. [NSW] Pokemon Sword and Shield – 2019
3. [3DS] Pokemon Omega Ruby and Alpha Sapphire – 2014
4. [NDS] Pokemon Black and White – 2011
5. [NSW] Pokemon Brilliant Diamond and Shining Pearl – 2021
6. [3DS] Pokemon X and Y – 2013
7. [NSW] Pokemon: Let's Go, Pikachu and Eevee – 2018
8. [GB] Pokemon Yellow – 2000
9. [NDS] Pokemon HeartGold and SoulSilver – 2010
10. [GB] Pokemon Gold and Silver – 2001
11. [NDS] Pokemon Diamond and Pearl – 2007
12. [GBA] Pokemon Ruby and Sapphire – 2003
13. [3DS] Pokemon Ultra Sun and Ultra Moon – 2017
14. [NDS] Pokemon Platinum – 2009
15. [NDS] Pokemon Black 2 and White 2 – 2012
16. [GBA] Pokemon Fire Red and Leaf Green – 2004
17. [GBA] Pokemon Emerald – 2005
18. [GBC] Pokemon Crystal – 2001
19. [GB] Pokemon Red and Blue – 1999
Leave a Reply