Axiom Verge's physical version pushed back a couple of weeks, digital Switch release may go on as planned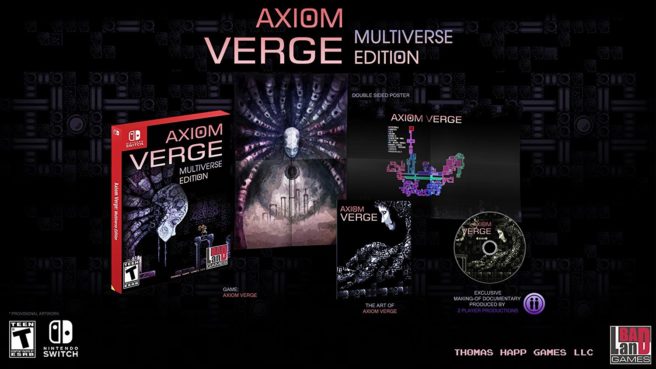 The physical version of Axiom Verge was dated for October 17 awhile back. Unfortunately though, a delay is happening. Creator Tom Happ estimates that the physical copies will be pushed back by "a couple of weeks". Both Switch and Wii U will be affected.
There might be one bright spot here. Happ put out a tweet asking fans if they'd like the digital version to release on the eShop as planned. Based on the Twitter poll, that may very well happen.
So the physical Axiom Verge will be pushed back a couple weeks … but the Switch eShop version can launch early! Should we move it up?

— Tom Happ (@AxiomVerge) September 6, 2017
Leave a Reply