Bayonetta creator says Nintendo never asked to make the series less risqué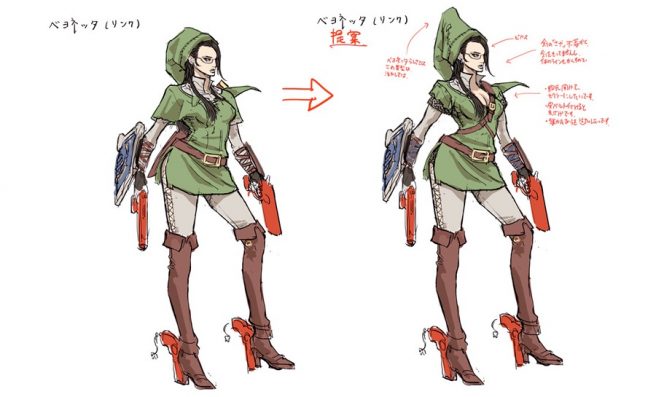 Bayonetta creator Hideki Kamiya has reaffirmed that Nintendo has never requested to make the series less risqué.
The Naive Angel Mode was revealed for Bayonetta 3 earlier this month. When it's enabled, the character won't reveal as much skin. However, its inclusion doesn't have anything to do with a specific request from Nintendo based on Kamiya's comments.
He wrote on Twitter this week:
"I see a lot of people bring up Nintendo when discussing the nudity in Bayonetta, but during our time with the Bayonetta 1 port, Bayonetta 2 and Bayonetta 3, the only suggestion we received was regarding the Link costume in Bayonetta 1 and 2, and how it should have been a little bit more revealing. No bias influenced that aspect of the game, and I think players can enjoy the game without worrying that it may have been. As Iwacchi* mentioned, Nintendo isn't just a giant company with red tape around every corner, and after working with them for such a long time, I get the impression that although there are times where we may butt heads, they're surprisingly open to direct discussions around development and sales."

* Although it was not clarified, after looking into this, we believe Kamiya was referring to late Nintendo president Satoru Iwata since he was often given that nickname
Kamiya has been very positive regarding Nintendo's support of the Bayonetta series over the years. In 2018, while speaking about Bayonetta 3, he mentioned that PlatinumGames "would not have been able to kick off this project" without Nintendo's help. He was also vocal about Bayonetta 2 and how Nintendo made that title possible.
Bayonetta 3 will launch for Switch on October 28, 2022.
---
Translation provided by centurionnugget and Jarop on behalf of Nintendo Everything.
Leave a Reply