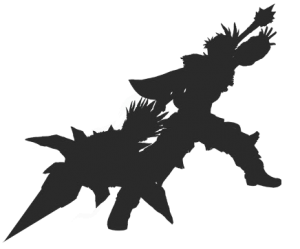 We don't know much about this title other than it is indeed an RPG. More information will be released on August 20.
"I think motion control is an interesting development, but fundamentally not suited to some styles of game. Swinging a virtual club might be awesome in Tiger Woods, but do you really want to hold your hands out in front of you for a full 10 minute road race? I think you'd only last a couple of laps before you dropped the virtual steering wheel. So yeah, it's an interesting development but I can't see controllers being completely replaced any time soon. And neither should they — the modern video game controller has evolved over more than 20 years to be the right tool for the job (in many cases)." – Bizarre's Ben Ward
I would agree with idea that motion control isn't ideal for many types of games, but for racing games I think it works just fine. Especially since it's not like you have to hold your arms straight out in front of you to play; it's just as easy to hold a remote in the same position as you would a normal controller and tilt it slightly.
??? Nintendo
??2009-044806 §????????????????????? (Tingle's Love Balloon Trip)
??2009-045427 ????????????? (Super Mario Collection)
??2009-046300 ??????????? (xxxx Tingle Pack)
??2009-046376 ????????? ?
??2009-046377 ????????? ??subtitles of Pokemon Fushigi no Dungeon Wiiware
??2009-046378 ????????? ?
Update: Looks like the title is related to Lord of Vermillion, a card game.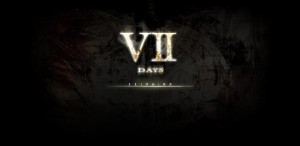 Square Enix seems to have taken a liking to teaser websites over the past few months. Most recently, the company kept Final Fantasy Gaiden: Four Warriors of Light under wraps, but then revealed the mystery a few days after. Today, however, Square Enix brings gamers a new teaser site. There isn't much to it – There's a notice that says "VII Days," but that's about it. A countdown timer can also be seen (and is apparently part of the VII Days"), which has over eleven days left on it. Perhaps we'll receive more information once the time expires.
How many gamers can claim that they've through a game blind? Well, that's exactly what one man is attempting, although it's not by choice. Jordan, blind since birth, is playing through The Legend of Zelda: Ocarina of Time with help from the YouTube community. According to Jordan, he is able to progress thanks to "very specific, script-stile directions." It's definitely great to see him overcome his visual disability and be assisted in his conquest of Ocarina of Time, as many would agree that it is one Zelda title which should not be missed out on.
"My name is Jordan and I have been blind since birth. I have always been a fan of Ocarina of Time, and here I will show videos of me playing through it (and other games such as Castlevania, pokemon and possibly other Zelda's) to the best of my abilities. To navigate on my Computer I use a program called JAWS. It reads the words to me and allows me to navigate my pc with ease…To type I've memorized the keys. Just so you know, I have done all of these bosses MANY times."
Thanks to Jake for the news tip!
K.K. March
K.K. Waltz
K.K. Jazz
K.K. Fusion
K.K. Samba
K.K. Bossa
K.K. Calypso
Lucky K.K.
K.K. Condor
K.K. Rock
Rockin' K.K.
K.K. Love Song
K.K. Technopop
DJ K.K.
Only Me
Surfin' K.K.
Go K.K. Rider!
K.K. Western
K.K. Rockabilly
Agent K.K.
K.K. Metal
K.K. House
K.K. Sonata
This CD will be available as a prize in this autumn for the European Stars Catalog.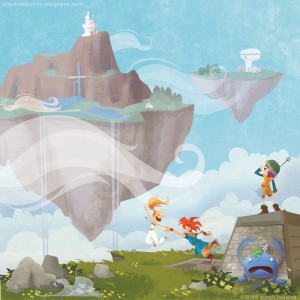 Artist Stephanie Laberis had been teasing a Chrono Trigger announcement of sorts for August 11th, though she was able to reveal the mystery a few weeks early. Don't get too excited, however, as it was not related to a new game. Laberis' Chrono Trigger art (which you can see above) will be sold alongside 1,000 copies of CHRONOTORIOUS, a new CD by The Bad Dudes. This probably isn't the announcement that Chrono Trigger fans had been hoping for, but the piece of art, in addition to the C.D., could be nice pickups for followers of the series.
"15 delicious Chrono Trigger tracks have been arranged for you. But only if you buy the CD album. When the CD is gone, it's gone forever, along with 5 of the tracks. There will be an iTunes/AmazonMP3 release, but it will only fature 10 tracks and won't include the poster and you'll find yourself scouring eBay for a legit copy." – CHRONOTORIOUS description
This August 6th we will be hosting a 120 hour long Final Fantasy marathon to raise money for Child's Play. Child's Play seeks to fulfill the wishlists of sick children that require extended stays in hospitals by using money donated to buy books, toys, movies, games, gaming consoles, etc. in an attempt to keep their spirits and the spirits of their families high during hard times. More information on Child's Play can be found at http://www.childsplaycharity.com/

We stream our marathons live over the Internet from our website at http://returnersgaming.blogspot.com/. Along with the video feed showing the game currently being played we offer a chat that viewers can use to talk with one another as well as a secondary video feed that shows our group playing. We have someone commentating on this feed that interacts with the viewers live to answer questions and spur on donations. Our method of collecting donations is a ChipIn widget on our site. It allows anyone with a PayPal account or some form of credit card/debit card/Visa gift card/etc. to donate. It also allows us to track total donations collected toward our current goal and allows donors to leave comments to in turn spur us on to push through the long hours of the marathon. The widget is linked directly to Child's Play's account so that all donations go directly to them without requiring us as a middleman. For those parties that are interested any donation made through our ChipIn is tax deductible as the PayPal receipt returned can be used as a letter of acknowledgement showing that they have directly donated to a charitable organization.
Thanks to Steven for the news tip!
Konami's Koji Igarashi has been fairly quiet over the past few months. Actually, he did not even make an appearance at E3. This led some folks wondering what Igarashi's status with the company is. However, this is no need to worry. A spokesperson for the company told Kotaku that "he is still at Konami, and he is still working on projects."
Igarashi will most likely reveal his new title at the Tokyo Game Show. But could it be another Castlevania DS game? The same spokesperson, when asked if a new Castlevania for Nintendo's portable could be on the way this year, said "I can't say anything."
Kirby Frisbee
– 20cm nylon frisbee, 350 points
Animal Crossing Magnet Clips
– 4×4 magnet clips, 300 points
Zelda Poster Set
– Twilight Princess (73x52cm), Phantom Hourglass (73x52cm), Historical Link (42x73cm) posters, 250 points
Animal Crossing Storage Case
– Storage box (build it yourself), characters from City Folk – 21x26x15cm, 250 points
Original Case
– Red/Blue cotton cases, Mario interior design – 4x18x4cm, 200 points
Mario & Luigi RPG Sound Selection
– 33 songs (18 from Mario & Luigi RPG 3, 9 from Mario & Luigi RPG, and 6 from Mario & Luigi RPG 2) – 250 points for those who have registered Mario & Luigi RPG 3, everyone else 400 points – Available in September
Nintendo DSi Cover
– 8×13.5×2.5cm available in orange, beige, and navy colors – Available in September, 200 points
DS Card Case 18
– 12.5×13.5×1.5cm plastic case, stores up to 18 DS carts – Includes two cover sheets: Mario & Luigi, Peach & Toad – Available in September, 150 points.