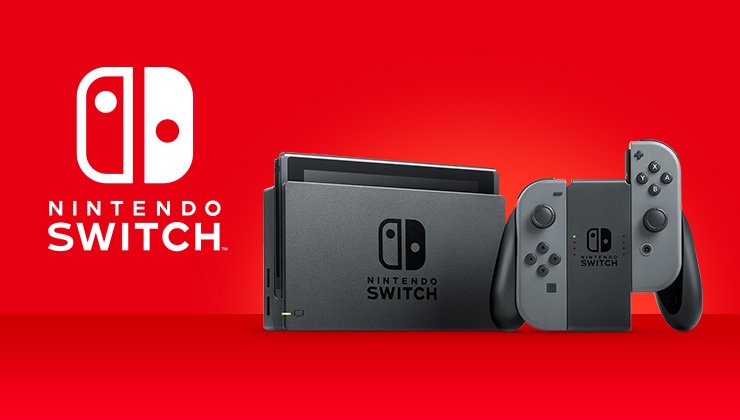 New sales data is in from the UK for the month of January 2019.
New Super Mario Bros. U Deluxe, a new entrant, charted at #4. While one month sales were up 17% compared to the original Wii U game, Switch had a much higher install base at the time.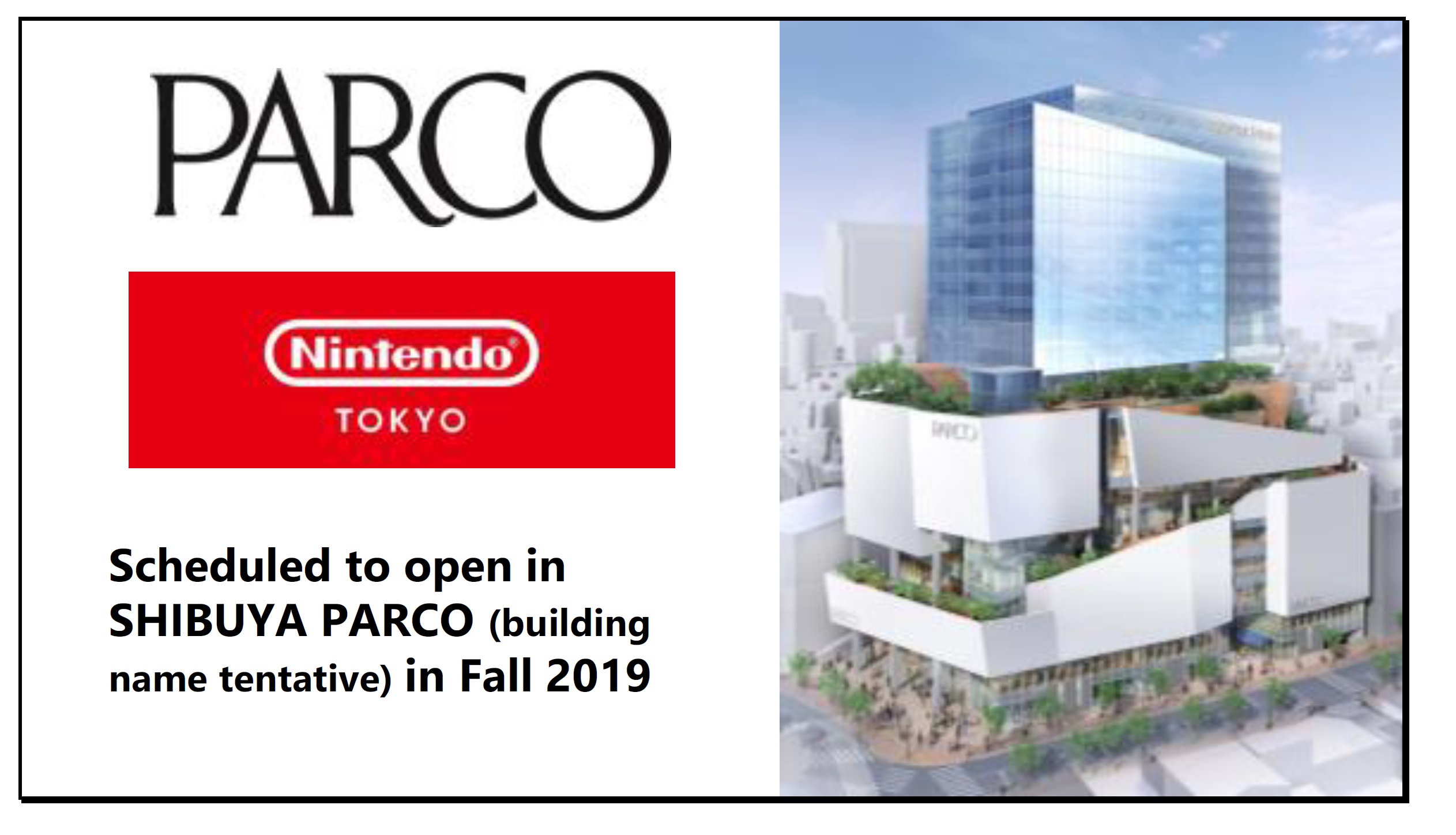 This information comes from Nintendo president Shuntaro Furukawa…
I would also like to make the first announcement here that we are preparing for opening Nintendo TOKYO, the first official Nintendo shop in Japan. We are hoping it will be a new point of contact between consumers and Nintendo that a wide range of people, regardless of age, gender, or experience with games can enjoy. In addition to selling products such as video game systems, software and character-based merchandise, we plan to host events and offer opportunities to play games, and are preparing to make this shop a new base for communicating Nintendo information in Japan.

Nintendo TOKYO is scheduled to open in SHIBUYA PARCO (building name tentative) in the fall of 2019. We will announce further details on each of these initiatives at a later date.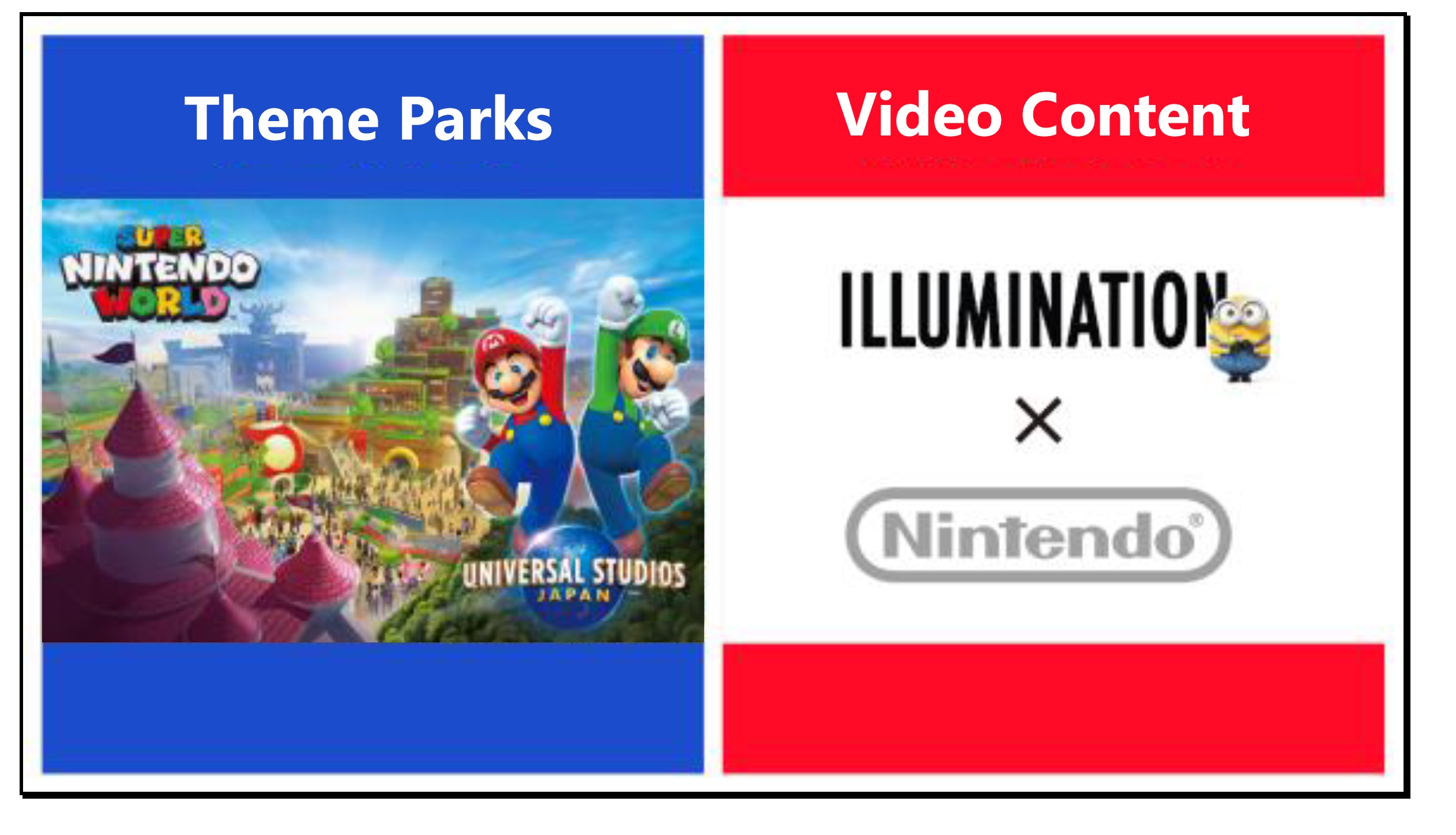 This information comes from Nintendo president Shuntaro Furukawa…
Theme park development with Universal Parks & Resorts is underway. Construction on the "Super Nintendo World" area at Universal Studios Japan is to open in time for the 2020 Tokyo Olympics. In addition, the development of animated film based on "Super Mario Bros." with Illumination is moving along for an anticipated theatrical release around 2022.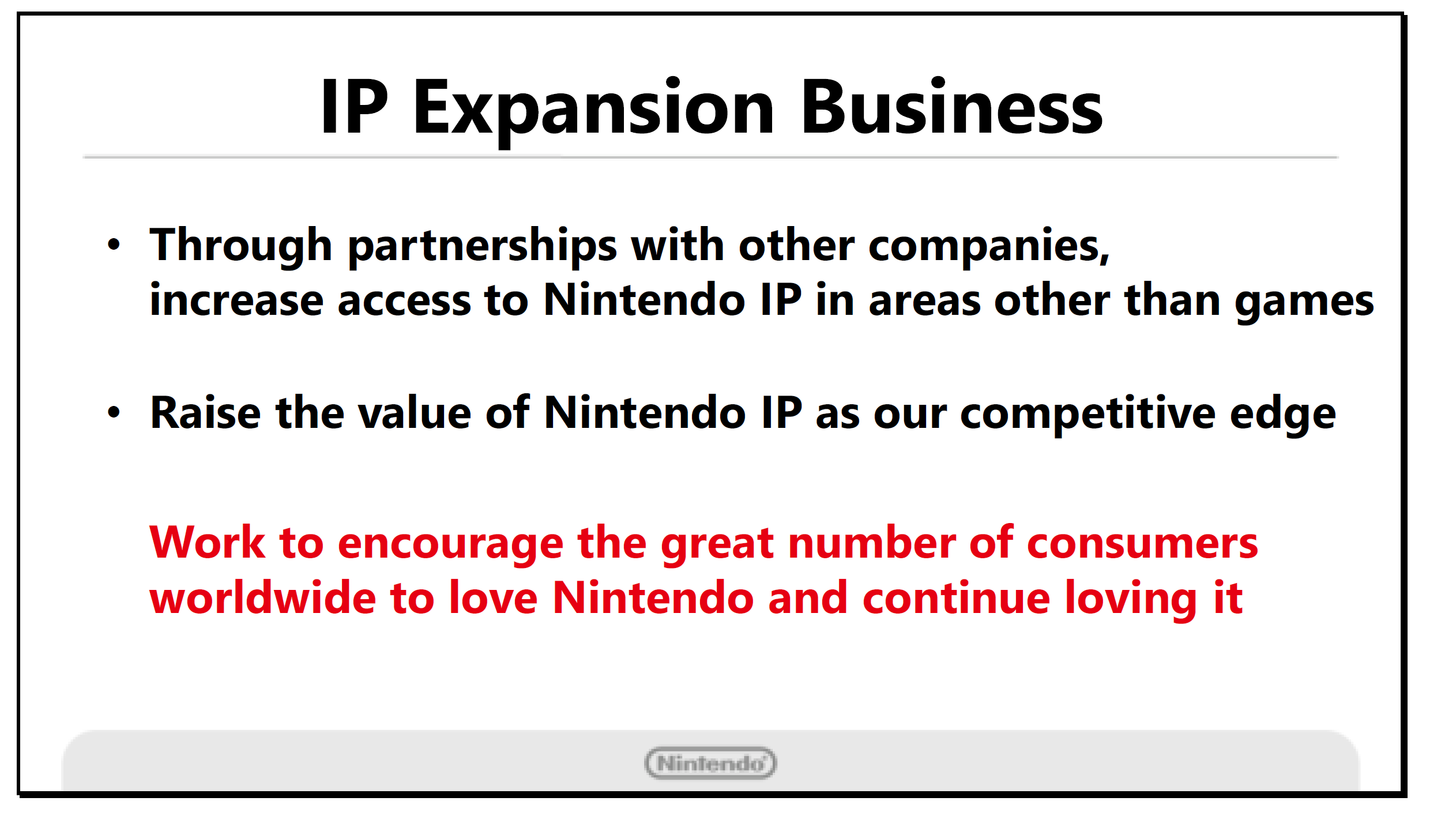 This information comes from Nintendo president Shuntaro Furukawa…
For the IP expansion business, we will work mainly through partnerships with other companies to expand the number of people who have regular access to Nintendo IP in areas other than video games. Through character merchandise, theme parks, and other such business licensing business initiatives and initiatives in the video content business, such as film, we aim for consumers to receive the games and worlds Nintendo creates as more familiar entertainment experience. Through the accumulation of such initiatives, we will increase the value of Nintendo IP which forms the foundation of our competitiveness as we move forward with our business. We are aiming to encourage the great number of consumers worldwide to love Nintendo and continue loving it.

And the progress around the world beyond countries and areas with the IP expansion business has been made, releasing a variety of character merchandise and forging collaborations with partner companies.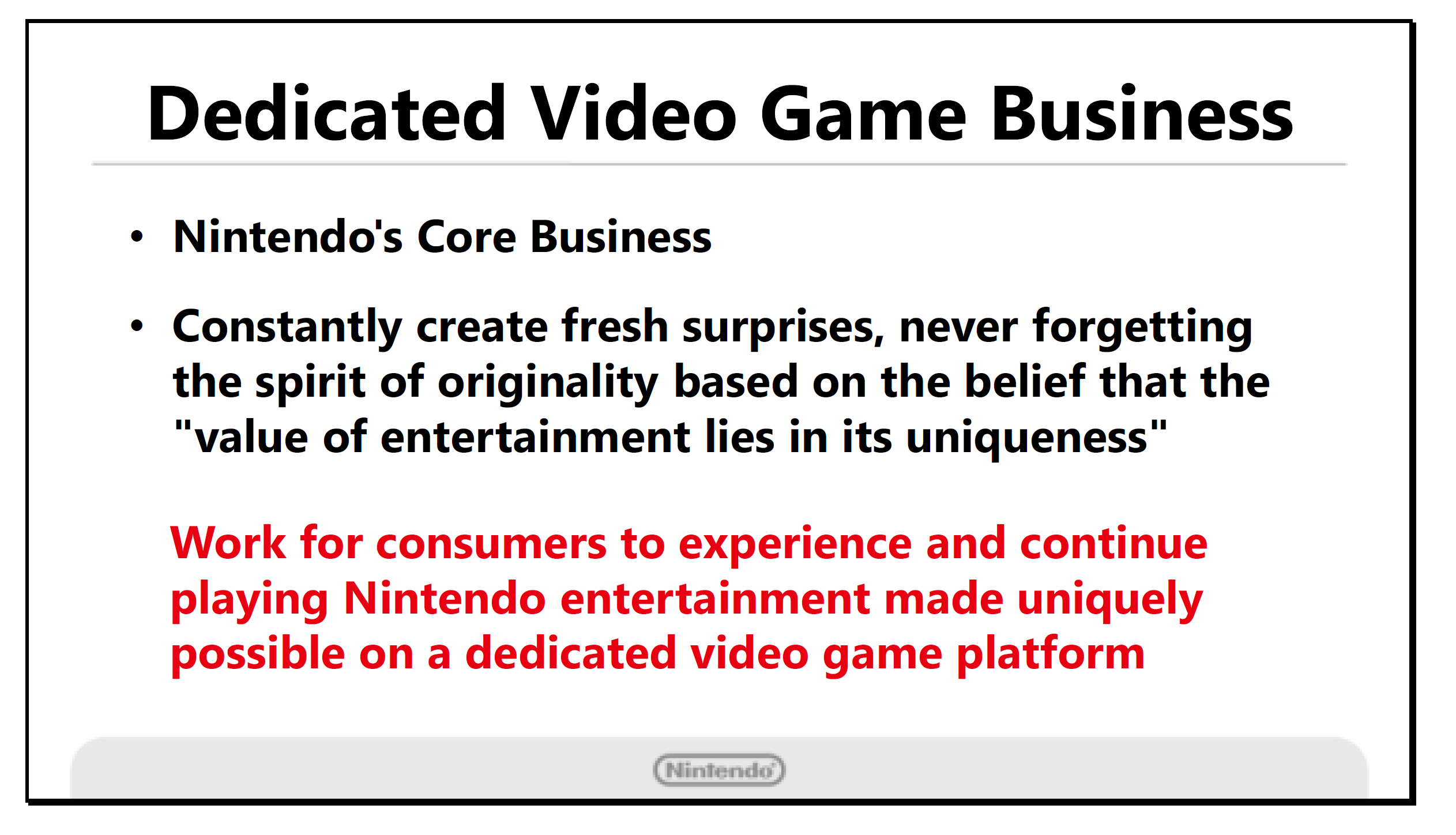 This information comes from Nintendo president Shuntaro Furukawa…
Nintendo's core business will continue to be the integrated hardware-software video game platform business. To constantly create fresh surprises, never forgetting the spirit of originality based on the belief that the "value of entertainment lies in its uniqueness."

And our goal is for consumers to experience the kinds of Nintendo entertainment made uniquely possible on a dedicated video game platform, and keep them playing and enjoying it..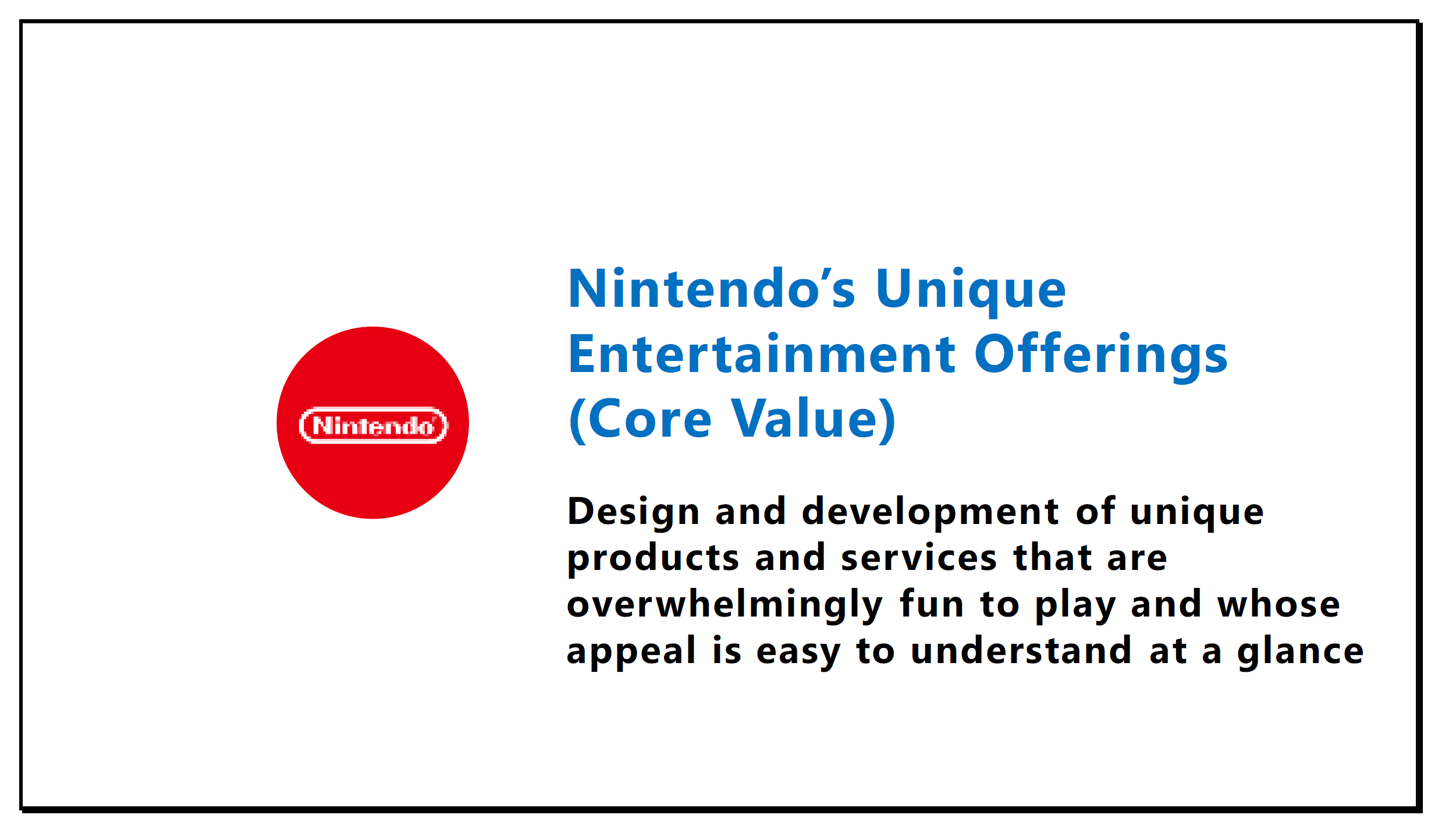 This information comes from Nintendo president Shuntaro Furukawa…
In this market environment, we believe that the strengths Nintendo has cultivated historically will become even more important. It is the strength of being in a position to create the value unique to Nintendo, through developing both hardware and software as integrated products, and is the strength of being able to create the entertainment which can be enjoyed by anyone including families and friends, both children and adults, with a lot of fun when they get together.

We want to expand the consumer base that interacts with our core value by utilizing Nintendo IP, and deepen our connection with consumers through initiatives to leverage Nintendo Account.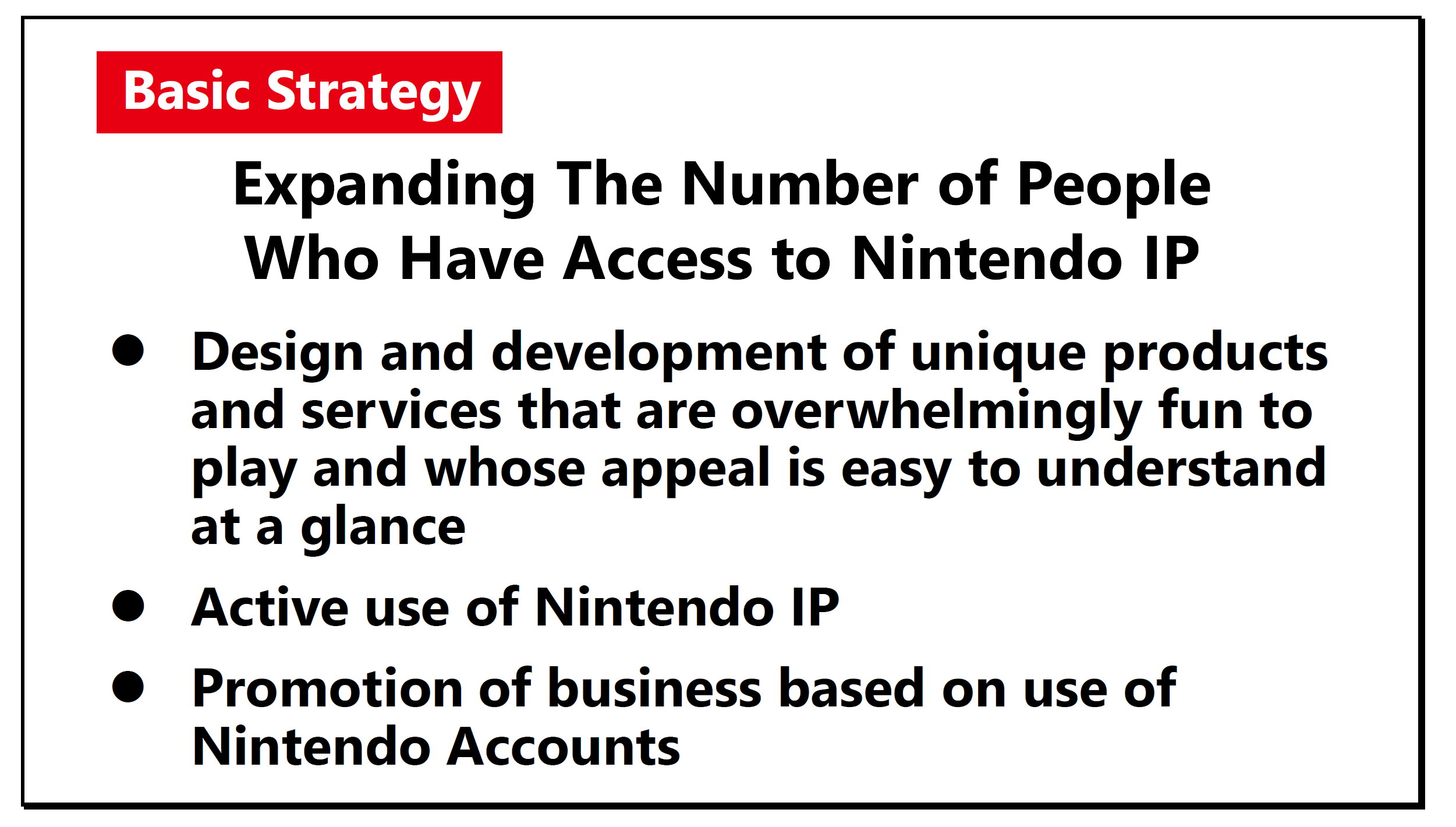 This information comes from Nintendo president Shuntaro Furukawa…
We are continuously pursuing our basic strategy of expanding the number of people who have access to Nintendo IP.

Toward that end, first, we will continue to pursue the design and development of unique products and services that are overwhelmingly fun to play and whose appeal is easy to understand at a glance. This serves as an engine for Nintendo's growth and boosts our value as a company. Second, we will continue active use of Nintendo IP. We aim to broaden the genre and scale of Nintendo's involvement in entertainment through the use of smart devices and other kinds of entertainment besides games.

Third, we aim to create long-term relationships with consumers through initiatives to promote the business based on the use of Nintendo Account. These three points, while emphasized differently in the different areas of our business, are considered guideposts for how Nintendo should proceed.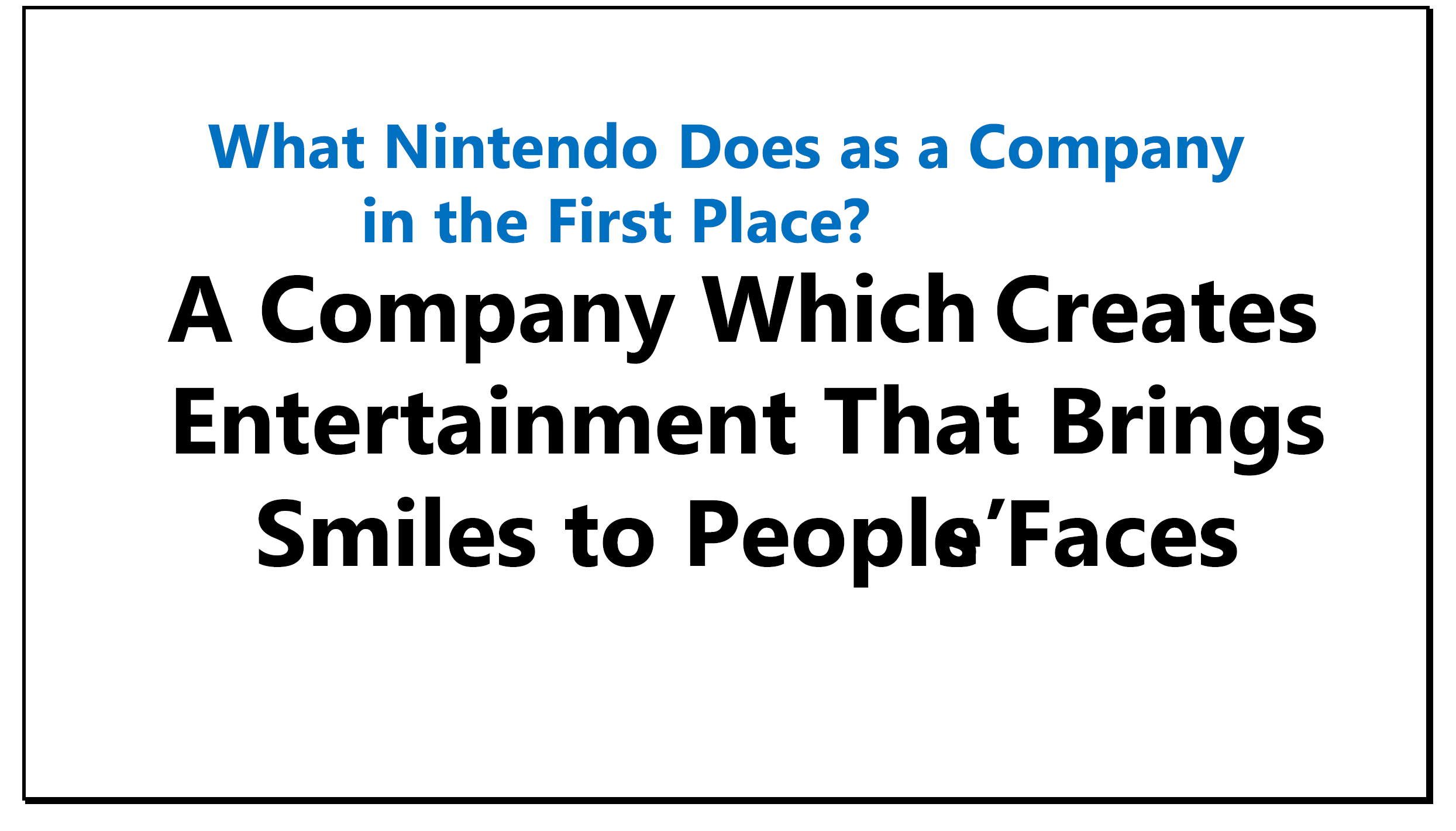 This information comes from Nintendo president Shuntaro Furukawa…
When I became company president, I discussed with the directors here today the questions, "What is Nintendo?" and "What it does as a company in the first place," and we reaffirmed that we are "a company which creates entertainment that brings smiles to people's faces." Nintendo has long upheld the idea of "entertainment" as the cornerstone of its business, and we want to continue to make people smile through entertainment. To understand how we arrived at this basic strategy, I'd like to start by looking back at the changes in the business environment surrounding Nintendo between the 2000s and now, and how the company changed strategies in response.

At the start of the 2000s, advancements in video game system performance rapidly led to more sophisticated and complex games. This created a growing belief among the general public that games were only for a select group of fans, which led to stagnation brought about by shrinking demand for games as indifference among some consumers grew. We called this the "gamer drift" phenomena, and in response…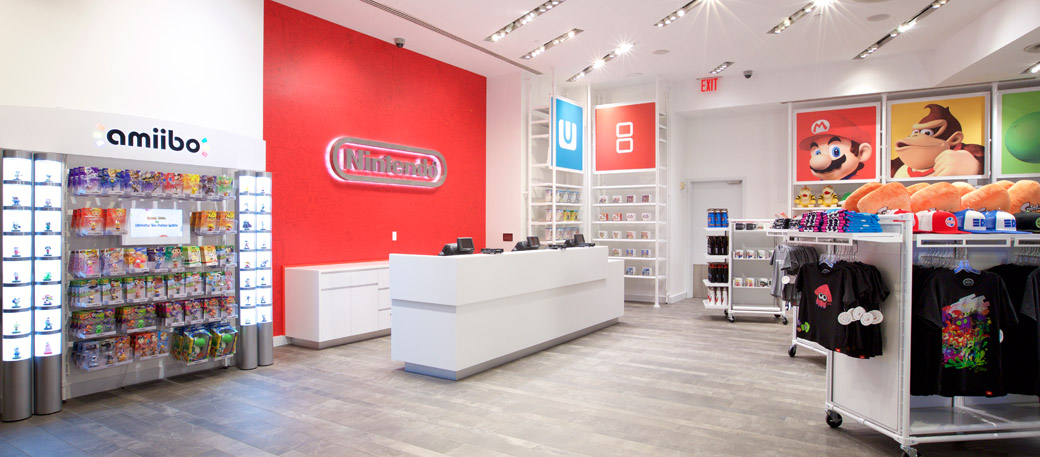 Nintendo has had a store in New York for many years, but hasn't really offered something similar in other parts of the world. In the future, that will begin to change.
Announced during the company's financial results briefing today, Nintendo will be opening a store in Tokyo. It'll be located in Shibuya at Parco building.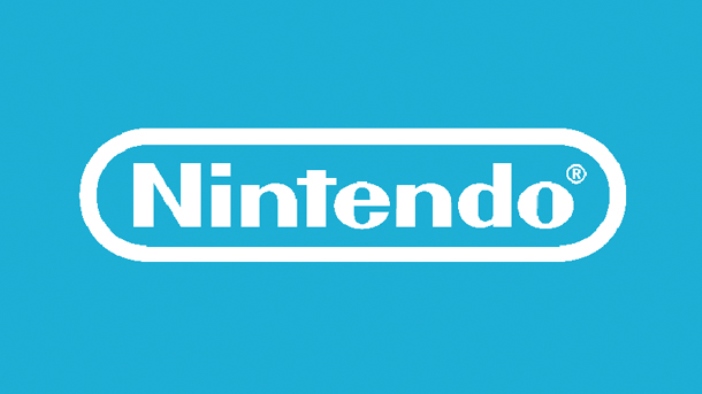 Nintendo's FY3/2019 Q3 financial results briefing is about to begin. Analyst David Gibson is in attendance, and will be kind enough to share information that is being shared throughout the event. We'll be rounding up the various tidbits below.