Capcom is happy to announce today that the Mega Man Legends Project has kicked off its most ambitious phase yet, the launch of the expanded Developer's Room.

As a member of the Developer's Room, users will be able to take part in the development of Mega Man Legends 3 for the Nintendo 3DS. The project, the first of its kind, provides fans with unprecedented input into the game's development as well as conversations with the development team in Japan during the process.


This information comes from Reggie Fils-Aime…
"As a consumer, I have experience with every Nintendo platform and, I think every accessory, including the Superscope, with the exception of the Virtual Boy… so it's difficult for me to articulate a point of view back to our parent company [in Japan] why we absolutely have to have a Virtual Boy store."
I think it would be interesting to have Virtual Boy titles on the 3DS, but it wouldn't bother me too much if it never happened. I'd much rather see Game Boy Advance titles pop up on the handheld!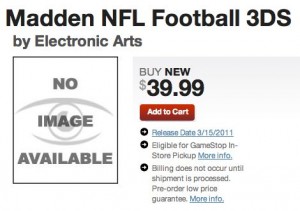 Really, I wouldn't put much stock into this listing right now. It's always best not to trust retailers until a company makes an official confirmation. That isn't to say it won't happen, but right now I'm doubtful.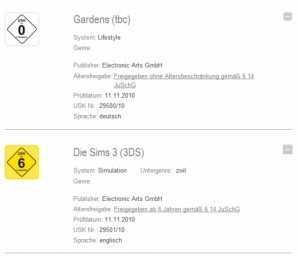 One step closer to the launch of the 3DS! Now, I'm not sure if My Garden will simply be called "Gardens" in Germany, but we'll have to wait and see!


My experience with Okami is a somewhat odd story. Of course, I was aware of the title's existence when Capcom was readying the game for the PlayStation 2. I knew it played like Zelda, and I knew that it had a unique art style. That was pretty much it, though. For one reason or another, I just wasn't keeping much of an eye on it.
Fast forward about a year later, and we heard that Ready at Dawn was porting the game to Wii. I started to become a bit more interested in the title due to the the fan excitement surrounding the controls, but I still wasn't completely sold. Following the game's release on Wii, I decided I might as well take the plunge. After all, it would be just like Zelda, right?
And boy, was I floored. Immediately I was captured by the game's incredible graphics and story. I felt that the characters were fascinating, the musical pieces were melodious, and the gameplay was indeed similar to Zelda, which I absolutely love. Sure, the two franchises aren't exactly the same, but there are a number of gameplay similarities. I remember being quite disappointed when I finished Okami – I thought there'd be no possible way we would ever see a sequel. After all, Clover was gone, and the sales for both the PS2 and Wii versions were underwhelming.
Well, I was in for a shock once more when Famitsu finally unveiled Okamiden last year. My jaw almost hit the floor when I saw the first screenshots of the DS title – it looked remarkably comparable to Okami on the PS2/Wii. It feels odd that the title is already out in Japan – I almost can't believe it's real. Unfortunately, fans in North America and Europe will be forced to wait until March 2011 to get their hands on the game. It's going to be long wait, but hopefully our interview we recently conducted with Capcom Product Marketing Manager Eric Monacelli will hold you over until then!


"There are certainly a lot of different things I could think of wanting to add. Since it'd be in 3D, I'd want to make it feel as if you are actually walking through this fantasy world. I'd want to make farming a more realistic, 3D experience. Dating would have scenes entirely in 3D. I really can't think of going one-by-one here; I know I'd want to go at it and put a lot of different things in. Of course, if you'd like to see these things, please give Rune Factory 3 a try! If Rune Factory 3 succeeds in the West, it makes it a lot easier for us to consider making a new game in the future. I really hope you enjoy it!" – Rune Factory series producer Yoshifumi Hashimoto
A lot of my buddies get on my case for being so excited about the 3DS (needless to say, their opinions aren't really valid), but I really think it's going to add a layer of depth to worlds, even on such a small screen. All the impressions I've heard really tout how helpful it is for depth, and depth really helps put you in a world!
I'm quite excited!


Product Description

Madden NFL Football for the Nintendo 3DS brings your favorite NFL teams to life like never before, in 3D graphics. The action jumps off the screen as you compete in traditional 11-on-11 games or high-flying 5-on-5. Whether you're a Madden NFL rookie or an All-Pro, three types of playcalling options provide the right amount of depth for every player. Madden NFL Football offers a comprehensive handheld experience in 3D, making it the perfect on-the-go game for every football fan.

Features


First EA SPORTS Title for Highly Anticipated Handheld Features Every NFL Team and Player in 3D Graphics

REDWOOD CITY, Calif. – November 10, 2010 – Electronic Arts Inc. (NASDAQ: ERTS) announced today that Madden NFL Football, the first EA SPORTS title available for the highly anticipated Nintendo 3DS™, will be available in the first-half of 2011. Madden NFL Football will deliver captivating gameplay in 3D, providing a robust and authentic NFL experience consistent with the celebrated football video game franchise.

Madden NFL Football will offer a comprehensive handheld experience with exciting modes, such as authentic 11-on-11 football, fast-paced 5-on-5 action and Season Mode. Additional features jump off the screen with 3D graphics, such as "Spotlight Moments" and "Call Your Shots". Utilizing the remarkable power of the Nintendo 3DS Touch Screen, "Call Your Shots" allows users to draw their own plays, on-the-fly, directly on the screen.




– Make a new "Bonne Mecha" for the game
– Bonne Mecha are mechs controlled by the Bonne Family:
– Fans can't make them from scratch
– Need to follow design documents that were at a staff meeting:
– English version of the contest not up yet
– Winning idea will be used in the game
– Winner gets his name in the credits
– Earn Dev Room Zenny
– Dev Room Zenny probably for the upcoming Dev Room SNS update
– Recap of the Bonne family: