Celebrities: Matt Groening, T-Pain, and Greg Grunberg.


It's an end of an era! The Wii U will not support GameCube functionality in any fashion. The console doesn't have a memory slot or controller ports, of course, and it therefore will be unable to play any GameCube games.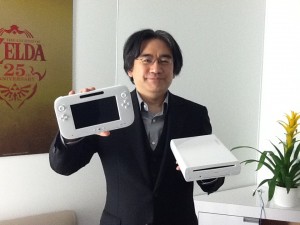 Nintendo's been set on minimizing the importance of the actual console. Instead, they've been promoting Wii U's controller.
Time for you guys to chime in: How do you guys like the build of the console?


Well, since this game is coming to Wii U, I guess it's okay to post these screenshots! Of course, the images aren't from Nintendo's console, though the title should look fairly similar. I'll probably be doing the same thing with future posts (Metro Last Light, Aliens: Colonial Marines, etc.).


This information comes from Gearbox's Randy Pitchford…
– Can play through the entire game with the television off
– Play through the game while someone else is watching TV
– Pitchford says there are very neat things players can do with the controller
– The controller will sometimes be the game's motion tracker
– The tracker is a device in the Alien universe that can track the location of enemies and friendlies by their motion
– Might be asked to sweep the controller around, looking for approaching enemies
– They'll show up as blips on the controller display
– Controller will sometimes be a fully interactive map
– Play with a full map of the area similar to what has been seen with Private William Hudson doing in the movie Aliens
– Use the display on the controller to play a mini-game used to hack doors
– Pitchford: "The Wii U is really bad ass. We have a lot of great ideas that we're already working on."
– Pitchford said that his studio's game won't be on the 3DS as of now


Project Sora has published a unique interview involving Nintendo president Satoru Iwata and Project Sora's Masahiro Sakurai on their website. The interview is quite interesting and revealing. The column discusses how the idea of making Smash Bros. for both the Wii U and 3DS came to be and discusses preliminary details.
It seems that the development team will be placing a focus on building up characters and collecting items on the 3DS and then demonstrating your abilities on the Wii U. Additionally, Sakurai teases that he is interesting in presenting a slightly different experience on the 3DS than what we're used to seeing in the series. One area of focus for the 3DS project will be placed on players assisting each other.
Read on for the details below…
Early discussions of Smash Bros. for 3DS




'TEKKENTM' UNDER DEVELOPMENT FOR Wii UTM AND NINTENDO 3DSTM

TOKYO, JAPAN – June 7th, 2011 – Leading video game publisher and developer NAMCO BANDAI Games Inc. today announced that two new TEKKENTM titles are under development on two Nintendo platforms; Wii UTM, which Nintendo Co., Ltd. is expected to launch in 2012, and Nintendo 3DSTM.

Selling more than 40 million units globally, the TEKKEN™ franchise is one of the most popular fighting game series of all time, featuring unique characters, fastaction, and original storylines for each of the title's iconic characters. The TEKKEN™ franchise has a rich history with Nintendo, having first appeared on the company's platforms 11 years ago with 'TEKKEN ADVANCE™', which released in December 2001 for GAME BOY ADVANCE™.


Skip to about 4:25 in the video and you'll hear Michael Pachter talking about Guitar Hero for Wii U…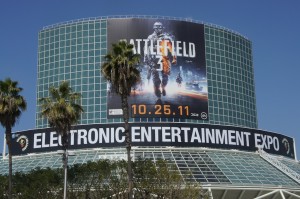 So, the internet in our hotel is about dial up speed, which means I had to let this upload overnight and then attempt to put it up this morning. Basically we just talked about everything we played yesterday, such as Super Mario 3D, Kid Icarus, Skyward Sword, etc etc, and then we answer your questions as well! It's a good time overall, so check it out and listen to it while you continue to catch up on all the E3 news!