Clash of Karts: Mario Kart 8 airing on Disney XD next Saturday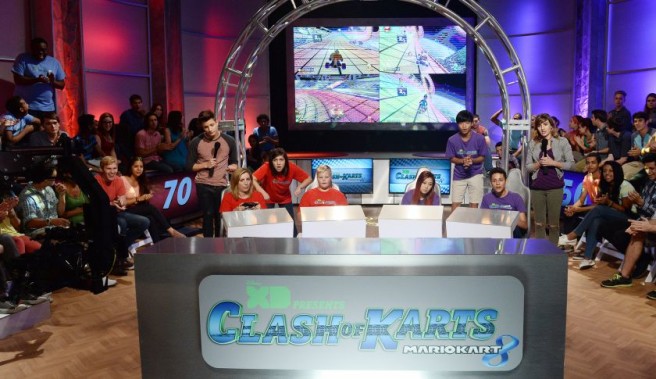 On December 5, Disney XD will be airing a special Mario Kart tournament. "Clash of Karts: Mario Kart 8" features a battle between four two-person teams of kids ages 13 to 17, all of whom were coached by YouTube stars Mari Takahashi, Meghan Camarena, Seth Bling, and Andre Meadows. You can watch the action unfold at 8 PM.
This isn't the first time Nintendo has teamed up with Disney XD. Most recently, the network had a one-hour special based on the Nintendo World Championships 2015.
Leave a Reply