Cooking Mama: Cookstar accused of mining cryptocurrency with Switch consoles, devs respond and deny allegations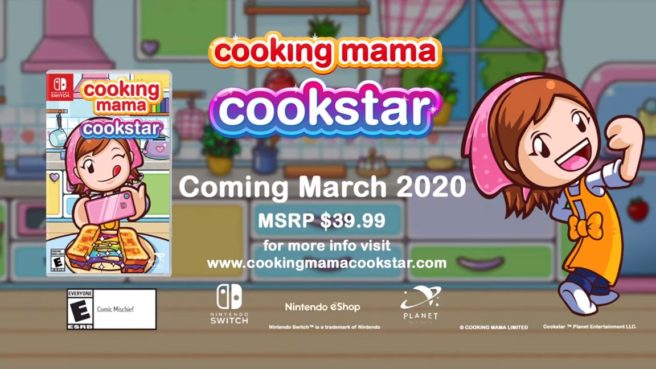 What is going on with Cooking Mama: Cookstar? That's the million dollar question no one seems to be able to answer at the moment.
The reveal cycle for Cooking Mama: Cookstar certainly wasn't normal. Technically, the game leaked last August through an official game rating. Not too long after that, some information about the project emerged online, including a tidbit that the game was intended to be "the first game to integrate blockchain technology on major consoles." People have been taking that detail to heart, and now believe that the new Cooking Mama has been discreetly mining cryptocurrency with users' Switch consoles. It's certainly caused a stir on social media at the very least.
For what it's worth, the developers have responded to the situation and are saying otherwise. Here's the official statement:
"As the developers we can say with certainty there is no cryptocurrency or data collection or blockchain or anything else shady in the code. The Nintendo Switch is a very safe platform, with none of the data and privacy issues associated with some mobile and PC games."
The developers also said the following regarding the blockchain note that surfaced a few months ago:
"This is a release from Feb 2019, and we presume hypothetical like most releases about blockchain are. Blockchain was never brought up to us developers, and we were entertained to hear about in late 2019. Not happening anytime soon."
We haven't even covered all of the strangeness surrounding Cooking Mama: Cookstar, including how the title was apparently set for release sometime in March, but hasn't been widely available. It hasn't been out on all store shelves, and after appearing very briefly on the eShop, it was taken down. There also hasn't been a clear-cut answer as to which company is publishing/distributing the game.
Leave a Reply