Doom Eternal dev "stunned" by the game on Switch, thinks it'll surprise people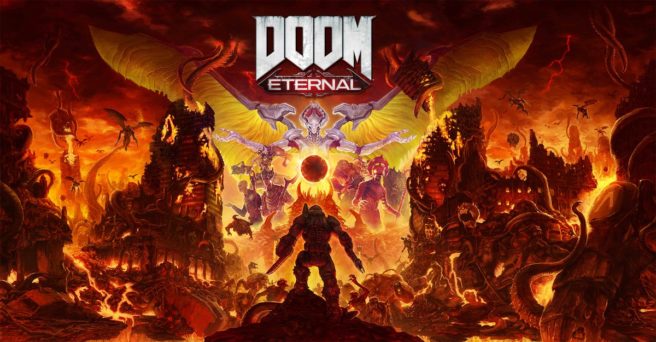 Doom Eternal won't be launching on Switch this month alongside other platforms, but it sounds like the wait will be worth it. Marty Stratton, who has been heading up the game, told USgamer that he's "stunned" by the game on Nintendo's console. He also think it'll surprise people given what Panic Button has managed to pull off on Switch.
Extra care is being put in to ensure that Doom Eternal isn't compromised on Switch. That also extends to ensuring that the game looks and feels great whether you're playing docked or in portable mode.
Stratton said:
"We really haven't talked about dates or anything – I can say that I played it about a week ago, and I am stunned. Our partner on that, Panic Button, I've referred to them many times as masters of the platform, and they're proving it again. I really think it's gonna surprise people[…] I see it all the time in the comments, when we release a video: 'Can't wait to play it on Switch, can't wait to play it on Switch.' I think people are going to love it."

"We're having it come out later because we want to do the right job with it, we want it to be the highest quality version of the game on the Switch. [We] don't want to be compromising in any way."

"They (Panic Button) have a whole team of UI artists. It is a small screen, so there are times we pack a lot of information onto the screen, but yes. Menus, UI, the dossier – a lot of adjustments across the board to make sure that, again, it is the best possible version you can get on the Switch."
Leave a Reply