Drawn to Life dev wants to try bringing previous entries to Switch, make a bigger sequel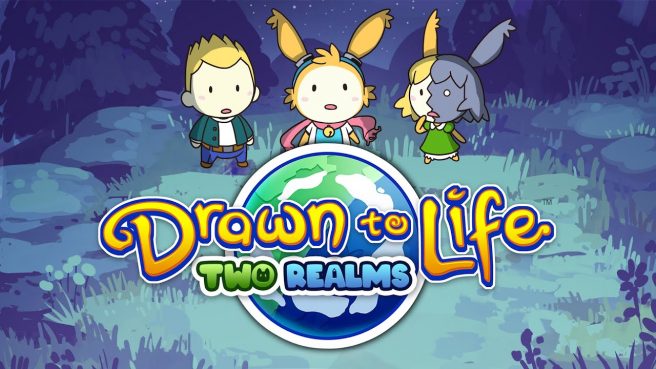 The Drawn to Life franchise received a number of games during the Wii and DS days, but it's been largely dormant over the past few years. Now, however, 505 Games and Digital Continue are bringing the IP back with a brand new entry titled Two Realms.
Digital Continue founder Joseph Tringali, who has served as an executive producer on the previous Drawn to Life games, recently spoke with us about the new title for Switch and the series in general. We asked about the possibility of past entries appearing on Nintendo's current console, to which he said that's something he'd be interested in. Fans should also be happy to hear that Tringali hopes to create a bigger sequel one day if Two Realms turns out to be a success.
Tringali told Nintendo Everything:
"I've given a good amount of thought to it (bringing previous Drawn to Life games to Switch), and it's something I'd love to tackle. Direct ports aren't an option because of the extensive stylus features in the first two, but there are some cool ideas that I think could work well. Doing this, along with a bigger sequel, are both things we'd love to take on. However, any future plans depend 100 percent on a big enough audience to be there for it. It's going to depend on the reception of Two Realms."
Tringali also shared another interesting thought abought Drawn to Life's future. The series has largely focused on platforming, but future games could explore other genres.
Drawn to Life: Two Realms launches for Switch on December 7. Look for our full interview very soon.
Leave a Reply