February 2016 NPD: Nintendo's response – FE Fates sells nearly 400,000 copies, Pokemon breaks first-week eShop record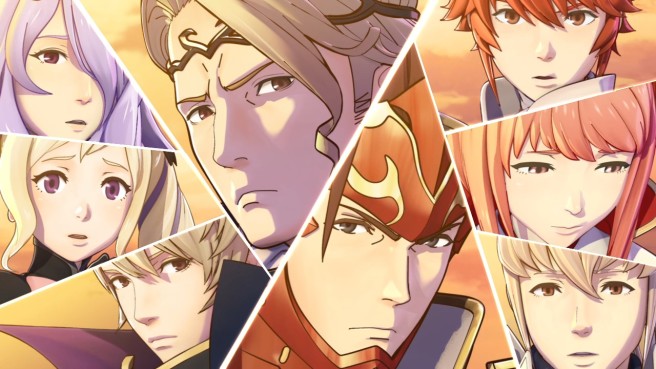 Nintendo has issued a response to the latest NPD sales report. There's even more good news regarding Fire Emblem Fates' performance in the U.S. last month as well as the classic Pokemon re-releases on the eShop.
First, Nintendo says that Fire Emblem Fates sold nearly 400,000 copies when combining physical and digital versions. "This far outpaces 2013's Fire Emblem Awakening game, the series' previous record-holder in the United States," according to the company.
In other news, Pokemon Red, Blue, and Yellow on the 3DS eShop broke the first-week sales record. Super Smash Bros. for 3DS previously held this achievement.
Head past the break to read Nintendo's February 2016 NPD response in full.
"February was a fantastic month for Fire Emblem Fates: Birthright and Fire Emblem Fates: Conquest, the newest entries in the critically acclaimed strategy RPG series from Nintendo. The games took two top-10 spots on the best-sellers list from the NPD Group, which tracks U.S. video game sales. In little more than a week, the two versions of Fire Emblem Fates totaled nearly 400,000 combined units sold, including physical and digital versions. This far outpaces 2013's Fire Emblem Awakening game, the series' previous record-holder in the United States, and is a testament to both the longstanding popularity and rapidly growing fan base of the franchise.

Momentum should continue with today's release of Fire Emblem Fates: Revelation, a digital-only third version of the game available for purchase to anyone who owns either Fire Emblem Fates: Birthright or Fire Emblem Fates: Conquest. Fans have weekly DLC to look forward to purchasing, as well.

February also saw the digital debut of the 2D Pokémon Red, Pokémon Blue and Pokémon Yellow games in Nintendo eShop for the Nintendo 3DS family of systems. The games instantly shot to the top of the charts, and together, combined to break the first-week Nintendo eShop sales record previously held by Super Smash Bros. for Nintendo 3DS.

With classic graphics and timeless gameplay, these versions of the original Pokémon adventure are proving to be a popular way for fans to celebrate the 20th anniversary of the series."
Leave a Reply