Fire Emblem: Three Houses introduces Sothis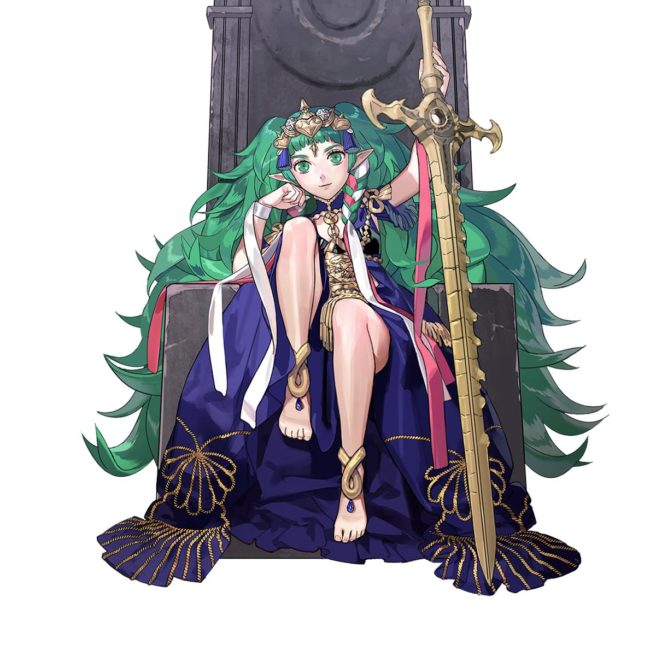 Over on the official Japanese Fire Emblem Twitter account, Sothis from Fire Emblem: Three Houses is introduced. She's voiced by Tomoyo Kurosawa in the Japanese version.
Sothis is a mysterious girl who appears in the hero's dream. She saves the protagonist using her powers to remind time. After this happens, they are able to communicate as if she was in his head. However, only the protagonist can see her. Sothis lost her memories, and although she may look like a little girl, she speaks more like an old woman.
Here's a brief clip for Sothis:
ソティスとの会話シーンを少しだけ、動画でご覧ください。#FE風花雪月 pic.twitter.com/qnFuEXtjWS

— 『ファイアーエムブレム』総合 (@FireEmblemJP) April 27, 2019
ソティス
CV:黒沢ともよ
主人公の夢に現れた不思議な存在。
時を巻き戻す力で主人公を救ってからは、まるで頭の中に住まうかの如く語りかけてくるようになるが、主人公の他にはその存在に気付く者もいない。
自分が何者なのかの記憶はなく、外見は幼い少女だが、口調はまるで老婆のよう。#FE風花雪月 pic.twitter.com/SS3eEm49JI

— 『ファイアーエムブレム』総合 (@FireEmblemJP) April 27, 2019
Leave a Reply