Fire Emblem Warriors – first details on new characters, option for Japanese audio apparently included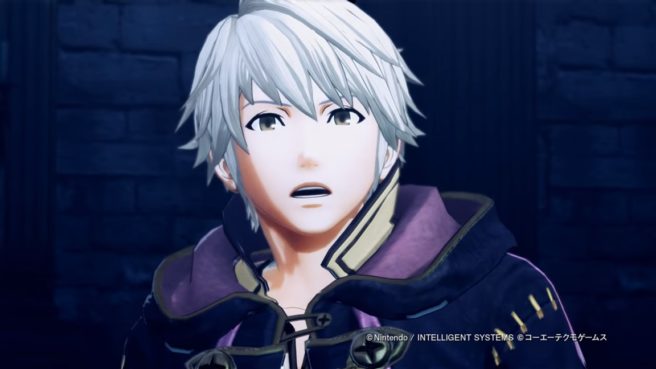 Nintendo and Koei Tecmo prepared a new Fire Emblem Warriors trailer for Japan Expo earlier in the week. At the actual event in France, a fresh build of the game is on display with the latest characters included.
As far as the story goes, the twins live peacefully in their kingdom until a dragon attacks. When that happens, the two are forced to leave. They'll need to ask help from heroes of other worlds in order to reclaim their kingdom.
Male Robin, Lissa, and Lucina (plus Female Corrin who we've already seen) are playable at Japan Expo. New details are in for each.
Here's the rundown on Robin as relayed by FuranSuwa:
– Fights with a tome
– Makes lightning spheres as a normal attack
– Change his spells for strong attack
– It's more like he summons one attack that hurts for a long time than many fast hits
– Seems he can create fire, falling thunder laser, wind blades, a magic circle that makes him levitate, a giant purple sphere and a lightning vortex
– For all of his special attacks he uses the Levin Sword
Next up, a couple of details on Lucina:
– Described as a pretty typical sword fighter
– Same moves as in Awakening, for the most part
– Exception is one attack in which she uses a bow of light to attack high enemies
Now for Lissa:
– Said to be surprisingly fast
– Swings her axe like a twirling baton
– Sometimes turns with it, grappling the enemy
– Sometimes ends her attacks with thunder magic with her staff
– For healing, it shows you the effect zone before you do it
Frederick did appear in the demo, but only as a boss. Impressions indicate that his moves are what you'd expect from a cavalier with an axe.
As a final couple of tidbits, the healing items in Fire Emblem Warriors are cups of tea, and are obtained by breaking pots. Nintendo representatives on hand also say that in the final game, you'll be able to choose between full English or the Japanese audio.
Leave a Reply