Game Freak on why Pokemon is finally implementing auto-saves with Sword and Shield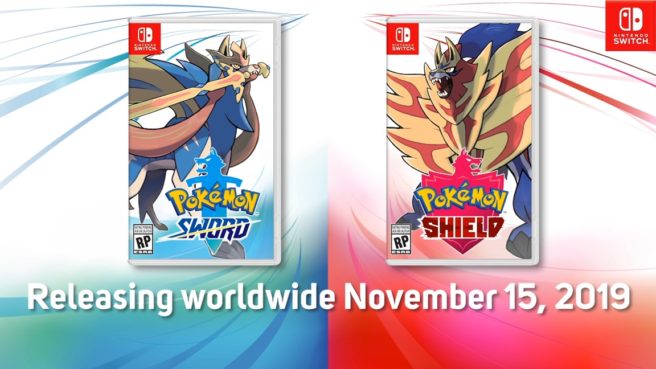 For the first time in the series, Pokemon Sword and Pokemon Shield will feature auto-saves. That may not seem like a big deal since it's relatively simple, but it's nice to see Game Freak finally implementing the feature.
Auto-save will regularly be running in the background while you play. If you happen to forget about saving manually or your system runs out of battery life before charging, you'll be able to rest easy knowing that your important progress won't be erased.
Speaking about the decision to include auto-saves this time around with Eurogamer Portugal, producer Junichi Masuda and director Shigeru Ohmori explained:
"The Switch hardware helped us with this decision – on Game Boy, 3DS and other platforms, we've always thought about how to implement the save feature. But saving the current state of the game took some time – the player had to pause to wait for saving to finish. This time, we have more powerful hardware. After we started developing the game, we found out that saving would take only a small amount of time, almost instantly, and we thought 'why not implement an auto-save feature here?' We discussed the consequences of that feature and whether it would be a positive change to implement or not. Finally, we decided it'd be a good time to add this feature into the game. Of course, there may be players who would rather save the game themselves, and to those gamers, there is the option of turning the feature off in the settings. And even if the auto-save feature is on, you can save the game manually.

Another reason is that, in general, people who save games turn off the console after they stop playing. Switch owners are used to putting their console in sleep mode, which may cause the Switch to run out of battery if left this way for a long time, not charging. If that occurs, saving might not happen. With that in mind, auto-save seems to be a safe decision. Naturally, the game won't be auto-saving for every single thing you do, but there are situations in which this feature might come in handy, such as leveling up or having a Pokemon evolve, as losing this progress would be devastating."
Big thanks to maandymendi and KoffoTV for assisting us with this translation.
Leave a Reply