Gravitar: Recharged gameplay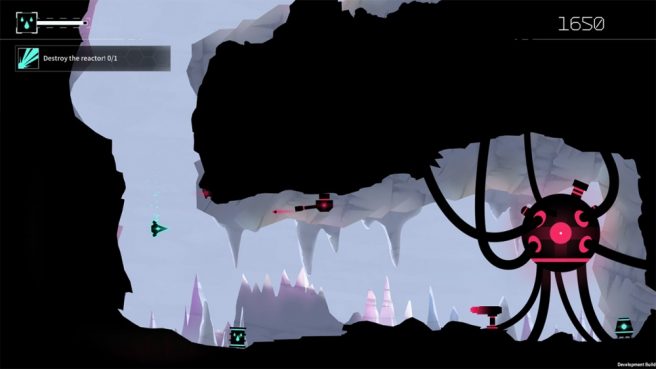 Gravitar: Recharged will be out on Switch in just a few days, and before the release, we have some early gameplay. 23 minutes of footage is available in total.
More information about Gravitar: Recharged can be found in the following overview:
A lone pilot, far from home, must navigate an abstract universe of uncharted planets and space stations guarded by mysterious, hostile aliens in Gravitar: Recharged. You must complete missions in each solar system, navigating a variety of challenging environments, each with varying levels of gravity that will test your skills as a pilot. Complete each mission within a solar system and you will be transported to the next through a massive black hole. Will you ever make it home?

The visual aesthetic of Gravitar: Recharged takes the Recharged series in a new direction, with expansive environments rendered in painterly style and pastel tones. In the capable hands of industry-veteran composer Megan McDuffee, the original soundtrack complements the art style with soothing, atmospheric tracks that evoke a sense of wonder.

Key Features:

Arcade mode: fly from planet to planet and progress through ever-more-challenging solar systems in a quest to get home.

Missions: 24 taxing challenges with global leaderboards.

Power-Ups: Pick-up power-ups with your tractor beam, including homing missiles and EMP disruptors

Co-op: Play with a partner in each game mode, which connects two players on a tether, requiring a significant level of coordination.

Get in the Groove: Megan McDuffee continues to deliver with an ambient score that transports you into the depths of the unknown.
Have a look at the gameplay for Gravitar: Recharged below.
Gravitar: Recharged arrives digitally for Switch on June 2, 2022. It'll support English, Japanese, Portuguese, Spanish, French, German, Italian, Russian, Korean, Chinese (Simplified), and Chinese (Traditional) languages.
Leave a Reply