HAL Laboratory planning for the "next stage" of Kirby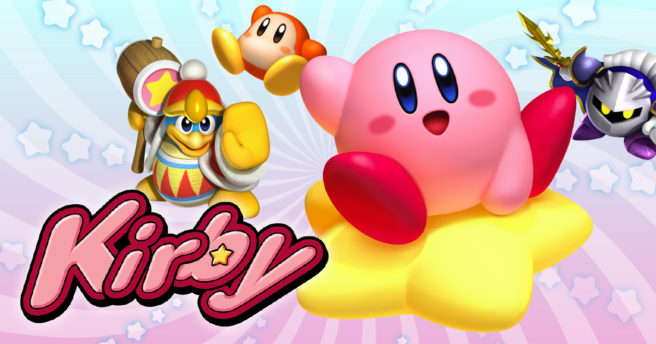 It's been three years since the launch of Kirby Star Allies, but a new art book recently arrived in Japan. It included an interview with Shinya Kumazaki, the game's director.
Kumazaki also left a message at the end of the book. After discussing some of the difficulties HAL Laboratory went through while making Star Allies, he also spoke vaguely about the series' future. Kumazaki mentioned moving on to the "next phase" of Kirby and "planning for the next stage of our future."
Kumazaki's message, translated by Nintendo Everything, is as follows:
"We say this every game, but the team and I overcame many difficulties making Star Allies. Sometimes these projects don't quite come together, but 'Star Allies' overcame the odds and became a game with a lot to offer. Some of the Dream Friends were a challenge to include, to the point where we weren't sure if we could include some of them at all, but we wanted please the fans who have supported the series and included all the Dream Friends from across the Kirby franchise. There is always a sense of uncertainty at the beginning of a project, and it's natural we were hesitant about including some of the Dream Friends, but we worked together to make it happen. When working on the three free updates for the game, we encouraged all team members, young and old, to give their input on what they thought fans wanted to see. It was very difficult to organize all the suggestions, but I think Star Allies is a compilation of Nintendo and the Kirby team's efforts.

With its release, we've finally broken the 11-year drought of side-scrolling titles on consoles. We also added cooperative multiplayer that fans have waited for, another accomplishment that the staff feel great about. And now, finally, we can move on to the next phase! I still try new things at work every day, talking with my colleagues about where to take the series next. Together with them, even if only to please a single fan, we're planning for the next stage of our future. The team is a culmination of the best aspects of the Kirby franchise, and we hope you'll look forward to what we have coming next."
Other Kirby developers spoke about the franchise's future and their desires last year. Lead action programmer Katsuyoshi Sumitomo said he hopes "the next thing we create to be called the pinnacle of Kirby games." Meanwhile, design director Riki Fuhrmann would be interested in creating a non-action spin-off game.
---
Big thanks to Jarop and centurionnugget for contributing to this post.
Leave a Reply