I Am Setsuna's free Temporal Battle Arena DLC arrives on Thursday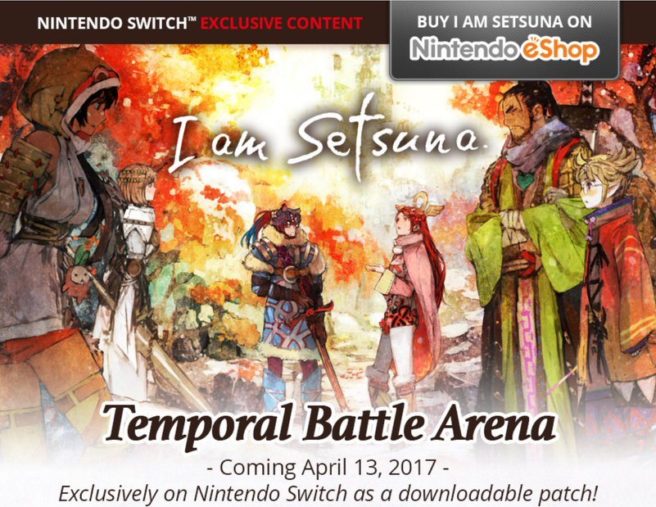 Square Enix previously announced free DLC for I Am Setsuna, known as the Temporal Battle Arena. Today, the publisher issued a release date in an email sent out to fans. The Temporal Battle Arena will be out on Thursday as a content patch.
For the uninitiated, I Am Setsuna's Temporal Battle Arena lets you participate in battles against other players parties. It can be accessed by progressing through the main story and talking to a character that appears on a specific map.
Here's a trailer:
Leave a Reply