Image: Comparison of Japanese Zelda sales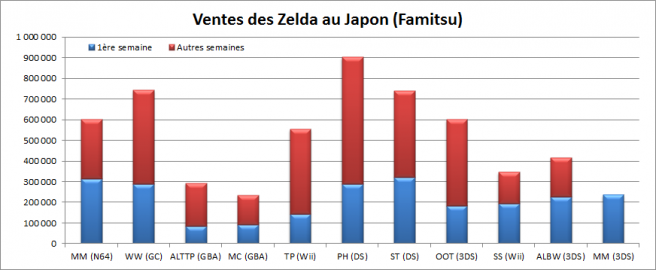 Twitter user Oscar Lemaire has put together a chart comparing sales of Zelda games since Majora's Mask originally launched for the N64, based on data provided by Famitsu/Enterbrain. Check it out above.
What's shown in blue represents first week sales. Red is for the other weeks. Combining them provides total sales.
Leave a Reply