Indivisible confirmed for Switch, physical and digital release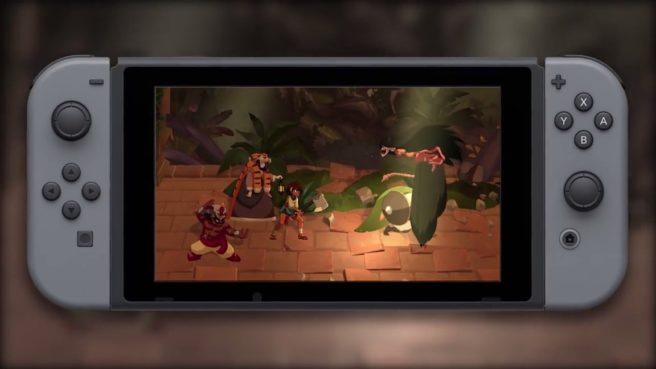 Back in 2015, the developer of Invisible showed interest in bringing the game to Switch when the system was known as NX. Then earlier this year, we heard something more concrete as the possibility was actively being looked into.
All turned out well in the end, as Indivisible is now confirmed for Switch. The platformer-RPG will be out on the console next year along side other versions. It will be sold both physically and digitally.
We've included a full overview and trailer for Indivisible below.
"Indivisible is a new RPG/platformer IP, starring Ajna (AHZH-na), a girl who sets out on a globe-spanning journey to discover the truth behind her mysterious powers. On her quest she'll be joined by a variety of unique heroes and gain new abilities to traverse the environments and defeat the enemies they'll encounter along the way.

Indivisible is inspired by classic platformers and RPGs, but with the unique characters and gameplay depth Lab Zero is known for.

In addition to a fresh spin on RPG gameplay, Indivisible features a deep storyline inspired by southeast Asian and other world mythologies, Lab Zero's trademark feature-quality 2D hand-drawn animation, a lush soundtrack from legendary Secret of Mana composer Hiroki Kikuta, and an opening animation by popular anime studio TRIGGER."
Leave a Reply