[Interview] Burnout Paradise Remastered dev on Switch release – challenges, high performance, more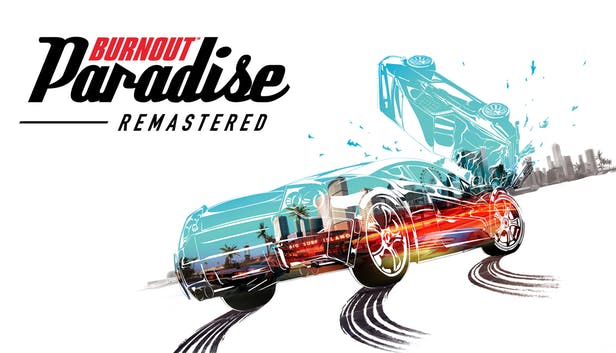 Switch received a quality racer this summer in the form of Burnout Paradise Remastered. Developer Stellar Entertainment gave the port the proper care, as the game is mostly flawless when it comes to performance and even sports features like pinch-and-pull map control. Now players can experience Burnout Paradise on the go thanks to Switch's portable nature.
Recently, Nintendo Everything was given the opportunity to speak with Stellar Entertainment creative director Chris Roberts. Roberts chatted about the experience of bringing Burnout Paradise Remastered to Switch, including the challenges involved and maintaining high performance.
Our full discussion can be read in full below.
Stellar Entertainment is a fairly new developer having only been established a few years ago. Can you tell us a bit more about the studio and how the company came to be?

Hello, you're absolutely right, we're just approaching our fourth anniversary as a company. Back in 2016, our founding team – Paul and Chris – started out on a journey to build the game development studio we'd always wanted to work in. That meant bringing together our collective experiences to make some important decisions about everything that mattered to us, our location, our way of working, our quality bar and our approach to cultivating talent. We also had to define and create a culture that would support us in our goal to build a happy and successful studio. Four years on and we have built a growing reputation for being a high quality and collaborative development partner across a number of high profile projects with different companies.

What was it about Burnout Paradise that made this game the best candidate for a remaster more than any other entry in the series?

It's the most recent Burnout game having come out on PC and the last console generation which gave us the best starting point to create a remaster from.

How did the Switch version of Burnout Paradise Remastered come about? When did development begin?

The Switch version was something that we'd talked about when we were doing the other platforms but were waiting for the right time to make it. Development began after we finished the other platforms with a dedicated team so we could make it as good an experience as possible on the Switch.

What was most difficult in terms of bringing the game over and getting it to run smoothly on Switch?

The main challenges were performance and performance, in that when you are developing for Switch you need to view it as two different platforms, handheld and docked, which have different performance settings, user interfaces and experiences.

How did Stellar manage to achieve near 1080p resolution while having the game run at 60 frames per second on Switch?

It was a combination of thorough preparation, making the most of the many excellent tools and support throughout development and making the right choices based around delivering the best player experience.

The Switch version of Burnout Paradise Remastered is based on the PlayStation 4 and Xbox One versions, but the visuals have been toned down slightly. How did the team go about balancing visual fidelity while also maintaining performance?

The key word there is balance, rule number one is that if it isn't 60 FPS, it isn't Burnout. You adhere to that and the rest of it is built around that and making the right choices on what constitutes the best visuals to go with it. We worked hard to not compromise the quality of the Switch version and keeping things like the new rendering techniques we developed for the remaster on other platforms.

Burnout Paradise Remastered was Stellar's first time working with Switch. What are your thoughts regarding the hardware, and how do you feel it compares to other consoles?

We have our fair share of Nintendo fans working for us so to be honest it was really exciting to get the opportunity! The Switch is a great console that was a fun challenge to create a game for, it's main difference from the other consoles is that you have to think about both big and small screens when you're developing for it to ensure the user experience and performance is great on both.

The file size for Burnout Paradise Remastered is significantly smaller on Switch compared to other platforms. What sort of work went into reducing the total download?

The largest memory saving is through using the texture reducing techniques provided by Nintendo and Nvidia plus various other optimizations and techniques to reduce the overall package size.

With Burnout Paradise Remastered finished, what lies ahead for Stellar Entertainment? Is the studio interested in more remasters, or would you prefer to work on something entirely new?

Our ethos is to do great work, finding projects where we can excel, have fun doing them and creating experiences that make our partners and players happy, if we can do that the rest looks after itself, so far, so good.

Is there anything else you'd like to share about Burnout Paradise Remastered's new Switch release?

Some of the people on our team have been around Burnout since the very beginning twenty years ago, so creating this game has been a very personal and rewarding experience that we'd like to thank our partners at EA for giving us the chance to do and to hope that you all love playing it as much as we loved making it.
Leave a Reply