[Interview] Yacht Club Games on Shovel Knight: King of Cards and Showdown, "Dumb Ideas" doc, future, more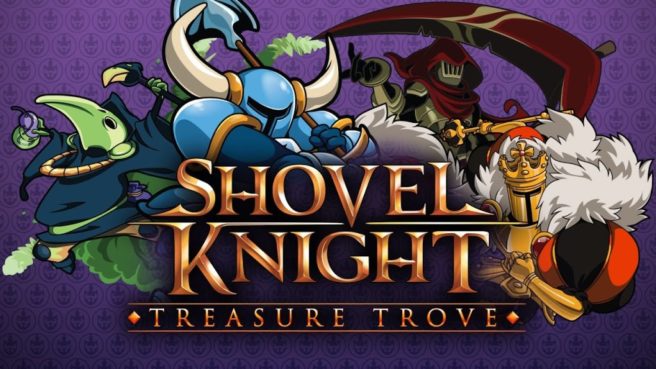 It's tough to believe, but Shovel Knight's journey is almost at its end. After the original game's debut way back in 2014, Shovel Knight: King of Cards and Shovel Knight Showdown will finally be wrapping things up later this year. While we'll have to wait a bit longer than expected since a delay was announced a couple of months ago, the last bit of Shovel Knight content should be wrapped up very soon.
We recently spoke with Yacht Club Games pixel artist and animator Sandy Gordon about Shovel Knight: King of Cards and Showdown, along with a bunch of other things. Gordon commented on how the two titles have changed since we've first heard about them, what to expect from Showdown's story mode, and more. Other topics include a special "Dumb Ideas" document Yacht Club Games has, Switch sales, what lies ahead for the future, and we even tried to ask about Shovel Knight's appearance in Super Smash Bros. Ultimate – with limited success.
Here's our full discussion:
Shovel Knight has been a five-year journey for Yacht Club Games. What has it been like working on a title like that for so long?

The way we usually describe it is that even though we've been working on Shovel Knight for 5-6 years, all of the different campaigns in the series are completely different games, right? So we've actually been working on five different games for the past 5-6 years. I would say that it's the same universe, but it's a universe that we all really love and enjoy working in. We're thinking about it all the time anyway, so it feels fresh every time we start a new campaign in this saga. I think we're definitely ready to wrap up Treasure Trove and get that on the shelves and out to everybody's hands and start something new, but I think every time like I said we have started on like Specter Knight or King of Cards or Showdown, it's definitely like coming to a fresh brain and wanting to do something unique and new for everybody.

King Knight feels and plays completely different from Specter Knight from Plague Knight. And in Showdown especially, there are a lot of other characters that we really wish we had time to make campaigns for, but we just can't feasibly. But I know a lot of people are excited to feel what Tinker Knight would be like to play as, or Polar Knight. That's basically put us in the mindset of having to think about what they would be like to play as, and giving you the chance to do that and experience a unique story for each of them in a way, too, because there's a story mode in Showdown.

King of Cards and Shovel Knight Showdown will finally be releasing in the near future. How have those two releases evolved since we first heard about them?

King of Cards has definitely changed a lot. When Specter Knight was originally going into development, King of Cards was actually being created in tandem. So both of those campaigns were made at the same time and then we decided to shift focus and only do Specter Knight until that was out, and when we went back to King of Cards, a lot of things were reevaluated. Just after having learned from Specter Knight and thought about it more, we realized that we wanted to take a bit of a turn.

King of Cards ended up being changed quite a lot. It's actually the biggest of all the campaigns, and scope. The story being completely different – it's also one of the longest and the wackiest of all the campaigns. We definitely wanted to get that across. There's also Joustess which is the card mini-game we integrated into the campaign itself, and that's super robust. That's the separate experience that you can really dive into it. There's like 140 different cards you can collect, so you can either become a Joustess fan as much of a King of Cards fan. So yeah, it's changed quite a bit.

In regards to King of Cards, what can fans expect from it now that it's changed a bit? How will it be different from the other campaigns we've seen?

Like I was saying, it's kind of our last hurrah because it is the final campaign in the saga so we've probably gone overboard putting content into the game, but we really want to make sure that we've exhausted all of our ideas – our best ideas and our dumb ideas – and put them all into Treasure Trove. It's definitely gonna be a unique experience.

We have our game design document that has all of the ideas that are for sure going into the game, and then we have a separate dumb ideas document. It's literally called a "Dumb Ideas" document. So anytime someone says, "So and so character should like eat tons of food and then explode or whatever" and everyone's like, "Yeah okay, maybe we'll do that, put it in the Dumb Ideas doc." And inevitability it probably goes into the game later. We definitely pulled a bunch of the dumb ideas and put them into King Knight. Once we have the core gameplay down for progression, we can start infusing it with fun stuff.

Shovel Knight Showdown will even include a story mode – can you tell us a bit about that?

I can't actually go into any detail about the story yet, but like I said, I can say that there is a story mode. All the characters you can play as have unique story beats and they have a rival so you'll be able to kind of butt heads with your counterpart. In Showdown, it's kind of like some of the characters – their rival is treated more like a buddy or a partner, and in other cases it's like an enemy or an antagonist for them.

I think it will be fun. I think a lot of people, let's say Polar Knight fans always wondered what his relationship is with whatever other character is – and I think now it's like you finally get to find out a little bit more about that.

We tried to put as many little nods and fan servicey bits into Showdown as we could. I'm sure we put a ton of ideas from the Dumb Ideas doc in Showdown.

King of Cards and Shovel Knight Showdown were originally planned for April, but are now going through a short delay. As a general update, how are they coming along?

I would say very well. It is unfortunate that we did have to push the release of it, but it was obviously for good reasons, and we want to make sure that the game is as polished as it can be and it's up to our level of quality. All that time has gone into making the game the experience that we want it to be – not just trying to get it out as quickly as we can. So when we release King of Cards and Showdown, at the same time, we're also releasing amiibo. We're definitely in the end status. In the home stretch right now.
Leave a Reply