Level-5 considering past projects for Switch, making Katrielle the new protagonist of Layton, Phoenix Wright crossover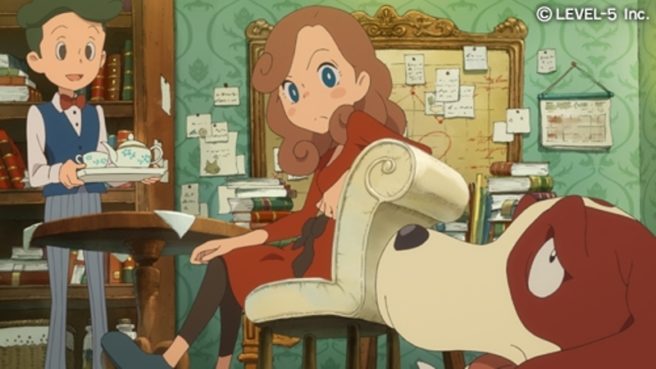 Another new interview is in with Akihiro Hino. This time, GameSpot is the latest outlet to have spoken with the Level-5 CEO. Topics include potentially bringing past projects to Switch, why Katrielle is the new protagonist of the Layton series (and whether or not she's really Professor Layton's daughter), and reminiscing on Professor Layton vs. Phoenix Wright: Ace Attorney.
Find these excerpts from the interview below. You can read GameSpot's full interview here.
On bringing older Layton games to Switch / mobile…
With Layton's Mystery Journey on smartphone, we're getting that know-how, the knowledge of how to move it onto the smartphone platform. And we are actually looking into trying to bring past projects onto maybe a smartphone, maybe even a new console, like Switch. But nothing is really decided yet. We're looking into that right now.
On switching the protagonist to Katrielle with Layton's Mystery Journey…
In the Layton stories, he solves mysteries to tackle a bigger mystery. That was the core of the story, and that's the Layton series' defining characteristic. But I felt like for this seventh one, by switching to his daughter, we're able to create a more everyday kind of mystery that people might actually run across. And then it's a young, vibrant atmosphere, which we thought would bring in a more interesting, new story for all the fans out there. And this is a little bit of a secret, but Layton will probably appear a little bit in these series too. [laughs]
On whether Katrielle is really Professor Layton's daughter…
So the whole question of whether or not she's really his daughter, that's also part of the mystery of the Layton series. Just keep playing and you'll find out a little bit more about the history behind that.
On the crossover game with Phoenix Wright…
Phoenix Wright has a close relationship with Capcom. So in order to bring about that idea of "impact" that I mentioned earlier, we thought it would be a good crossover. And it was also a way to bring an interesting plot to both fans communities. For that collaboration, Capcom was primarily in the driver's seat, so a little bit more of the creative leaderships goes towards the Capcom side, but it was something I enjoyed creating too.
Leave a Reply