Level-5 event to reveal latest major projects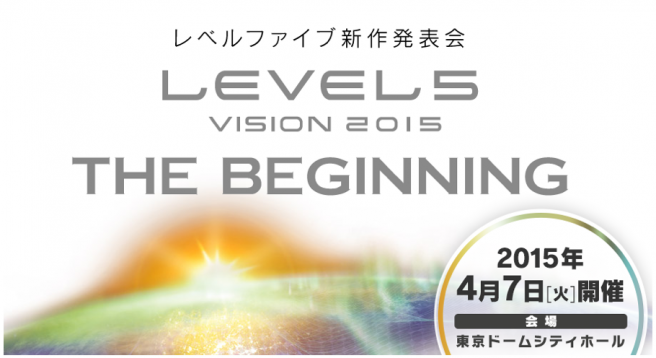 According to a press release Level -5 will hold an event called, Level-5 The Vision 2015: The Beginning.
The event is scheduled for April 7 and will take place at Tokyo Dome City Hall. They are promising this event will be filled with tons of information where they will announce the"next generation major cross media project" that is being touted as being as big as Yokai Watch in terms of popularity.
They will also make new announcements for Fantasy Life 2 and the seventh installment of the Professor Layton series, which have already been announced some time ago. Yokai Watch 3 will also be discussed including details about the anime, toys, and more.
The event is expected to have numerous talks, live music, and will also be streamed live online.
Leave a Reply