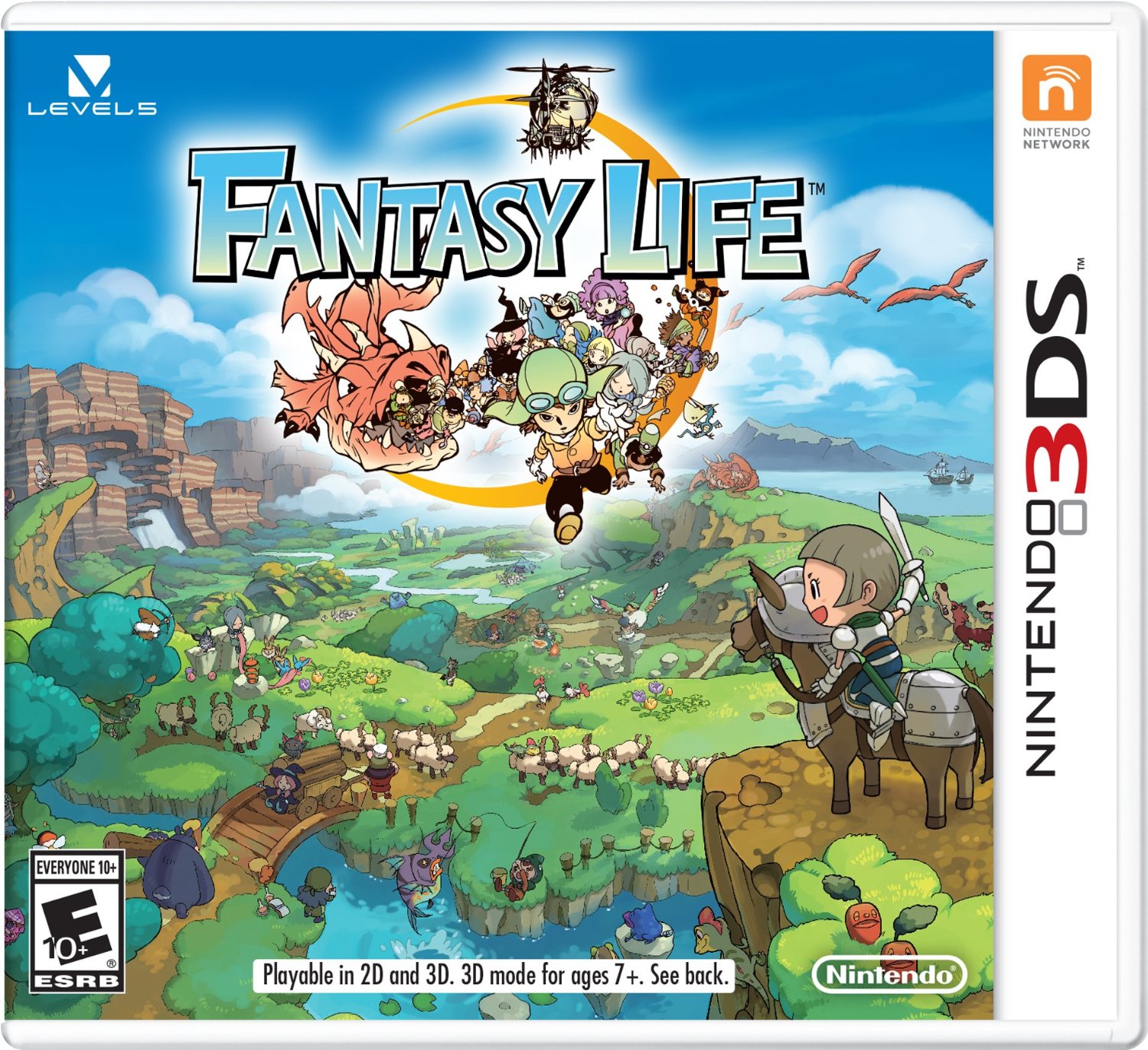 Fantasy Life has shipped over one million copies worldwide, Level-5 has revealed. That figure includes units sent to retailers plus digital sales.
I actually just wrapped up Fantasy Life a little while back. Knowing that the sequel is a mobile game bums me out!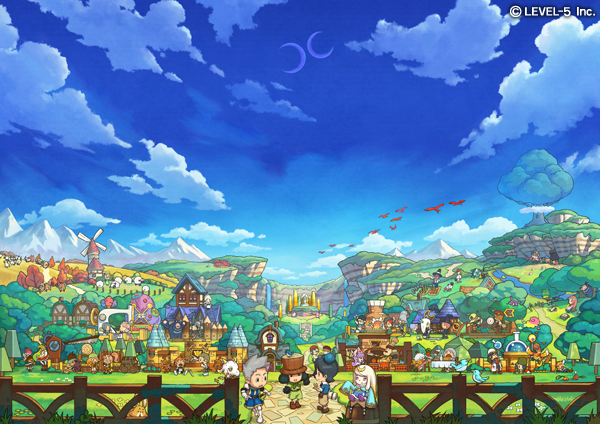 When Level-5 initially mentioned Fantasy Life 2, most fans assumed that it would be on the 3DS just like the original game. So it was certainly surprising to see at the Level-5 Vision 2015 event on Tuesday that the title is being developed for mobile devices instead.
This week's issue of Famitsu has an interview with Level-5 CEO Akihiro Hino, and the magazine was also surprised by the change in platforms for the Fantasy Life series. Responding to this, Hino said:
I'd say Fantasy Life has elements and mechanisms which adults find soothing. Although children play games on dedicated game systems, recently many adults have been playing on smartphones.
Hino also mentioned that "The supported hardware for this game was decided based on thinking of an environment where more adults play."
That may not have been the response that 3DS owners would have liked to hear, but it's somewhat of an explanation as to why Fantasy Life 2 isn't on Nintendo's portable system. We'll just have to hope that the IP will one day make a return to dedicated gaming hardware!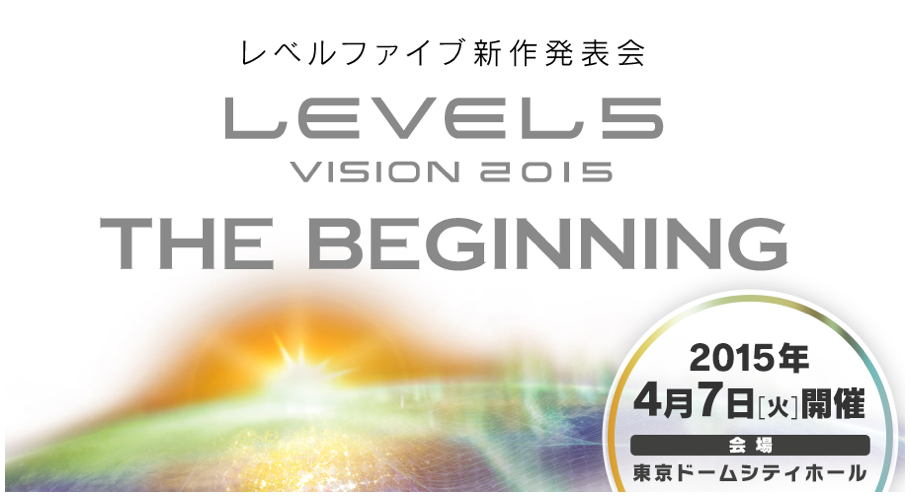 According to a press release Level -5 will hold an event called, Level-5 The Vision 2015: The Beginning.
The event is scheduled for April 7 and will take place at Tokyo Dome City Hall. They are promising this event will be filled with tons of information where they will announce the"next generation major cross media project" that is being touted as being as big as Yokai Watch in terms of popularity.
They will also make new announcements for Fantasy Life 2 and the seventh installment of the Professor Layton series, which have already been announced some time ago. Yokai Watch 3 will also be discussed including details about the anime, toys, and more.
The event is expected to have numerous talks, live music, and will also be streamed live online.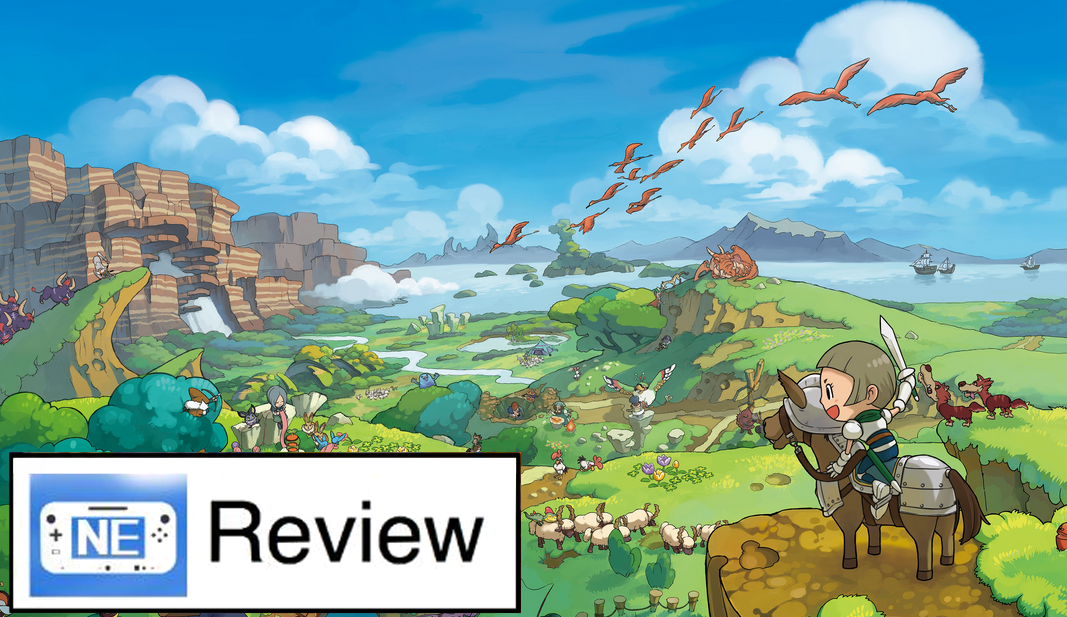 System: Nintendo 3DS
Release Date: October 24th, 2014 (NA) September 26/27, 2014 (EU/AU)
Developer: Level 5, 1-UP Studio
Publisher: Nintendo
---
Author: Austin
Paper Skyrim.
The defining feature of Nintendo's Paper Mario series is, undoubtedly, its warmth. Characters and locales that are at once unbelievable and entirely lovable, supported by music that makes you forget you're not a kid anymore, all tied together by a simple but enjoyable story of saving the kingdom from certain doom.
The defining feature of Bethesda's Elder Scrolls series is, undoubtedly, its scope. Hundreds of quests, hundreds of hours, and a seemingly endless amount of trivial– but altogether enjoyable– gameplay to partake in.
Fantasy Life isn't perfectly described as a combination of these two philosophies, but thinking of it in those terms would give you a fair idea of what to expect if you opted into this Level 5 adventure. It's a tempting concept, after all: What if you could live in the world you just saved for as long as you like? What if you never had to leave those characters and locations behind after the credits had receded above the top screen of your 3DS? The possibility of harnessing the emotional weight that an adventurous tale lends to a world and then channeling it into an endless farming game (not just farming of course, but you follow) is an intriguing domain that would seemingly take a considerable amount of work to map and conquer. But Level 5 decided to grab their best cartographers and venture into the unknown, and thus Fantasy Life has burst forth onto the 3DS, covered with bruises and a few broken bones, but with a completed map of that intriguing domain nonetheless in tow.
New Game for Nintendo 3DS Lets Players Shape Their Own Experience

REDMOND, Wash.–(BUSINESS WIRE)– Imagine a role-playing game in which players can become much more than the traditional sword-wielding hero. Imagine stepping into the shoes of a cook, or a miner, or a tailor, or even the blacksmith that makes the swords equipped by the classic hero. Well, imagine no more. Fantasy Life launches exclusively for the Nintendo 3DS family of systems on Oct. 24. The game lets players experience their dream lives with more than 12 different Life Classes that offer new ways to play and completely transform the role-playing game experience.

"Whether crafting, casting, hunting or battling, Fantasy Life offers an experience for all types of players," said Scott Moffitt, Nintendo of America's executive vice president of Sales & Marketing. "With so many different ways to play, all members of the family, as well as players of all skill levels, can find a Life that's right for them."