Little Dragons Cafe details and screenshots – Maurice, Chouchou, working at the cafe, and weather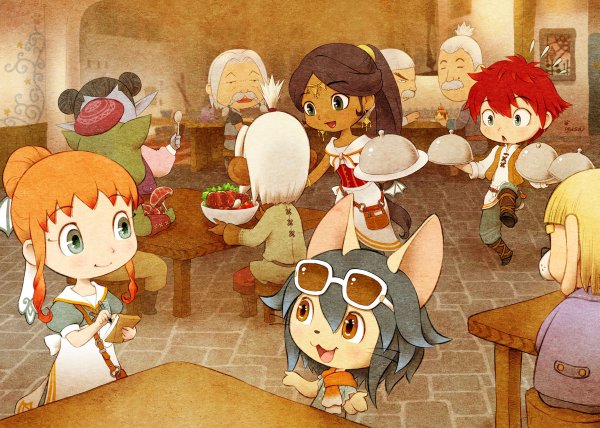 The next round of details and screenshots are in for Little Dragons Cafe. The latest batch of details cover the characters Maurice and Chouchou, working in the cafe and the weather system, courtesy of Gematsu.
■ Characters
Maurice
The cafe suddenly goes dark! The tables and tableware rattle and shake, and the customers scatter like baby spiders. And then the troublesome ghost who loves to play pranks makes his appearance.
Chouchou
An idol cat who is the center of a group so famous that everyone in the idol industry knows about them. For what reason could she have shown up in a countryside cafe such as this? She seems to be quite depressed.
■ Adventure
◆ A Bustling Cafe
By cooking with the recipes and ingredients you find, the cafe's m enu will gradually get bigger. In between going out on adventures, the twins and the staff will run the cafe. Since it is busy in the afternoon and at night, be sure to actively return to the cafe to help out.
—There are more than 100 recipes in total in the game.
—Leave serving customers to the staff.
—They may even skip out on work every now and then.
Keep the ingredients coming and serve up delicious food to increase the evaluation of the cafe. And so that even more unique characters come to the cafe. Some will even have troubles they are dealing with…
—Since customers will open their hearts as the satisfaction level of the cafe increases, be sure to hear out their troubles.
—By talking to customers, they might share food with you or ask for it to go. You may even receive ingredients as thanks for giving them the food they requested.
Weather

Depending on the weather, the customers that come to the cafe will change. There are little customers on rainy days compared to clear days, so use those days to explore.
Little Dragons Cafe is due out for Switch on August 30 in Japan, and this summer in North America and Europe.
Leave a Reply