Marvel's Midnight Suns DLC reveals Deadpool, Venom, Morbius, and Storm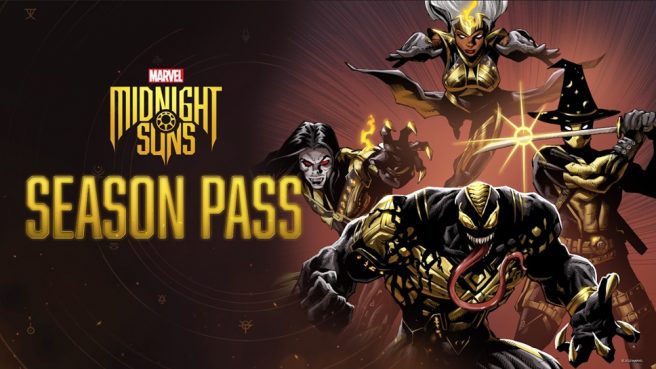 Marvel's Midnight Suns will have a good amount of characters in the base game, but even more are planned via the game's DLC season pass. It was revealed today that Deadpool, Venom, Morbius, and Storm will all be added to the title.
These four characters will be offered in DLC packs. Each pack also contains new story missions, a new upgrade for the Abbey, and a selection of new skins and outfits.
Here's a rundown of the different DLC characters:
DLC Pack #1 – Deadpool: A foulmouthed mercenary with a heart of gold, Deadpool has a penchant for grisly violence and lighthearted, fourth-wall breaking wisecracks;
DLC Pack #2 – Venom: Spider-Man's nemesis and one of the main game's bosses, Venom turns playable hero in DLC #2, armed with all of the same symbiote attacks that once threatened the lives of the Midnight Suns;
DLC Pack #3 – Morbius: One of the original comic book Midnight Sons, Morbius is an accomplished biochemist who, in an attempt to cure his own rare blood disease, turned himself into a living vampire;
DLC Pack #4 – Storm: A powerful member of the X-Men, Storm has the ability to generate and manipulate wind, lightning, rain, and other types of weather to her will.
Marvel's Midnight Suns is also getting the Legendary Premium Pack featuring the following 23 premium skins such as Blade's Blade 1602 skin, Captain America's Future Soldier skin, Iron Man's Iron Knight skin and Spider-Man's Demon Spider skin. This will be offered as part of the season pass.
Here's a Marvel's Midnight Suns DLC trailer announcing Deadpool, Venom, Morbius, and Storm:
Marvel's Midnight Suns will initially release this December, but is expected on Switch in 2023.
Leave a Reply