Mighty Gunvolt Burst version 1.4 and new DLC character Tenzou launching tomorrow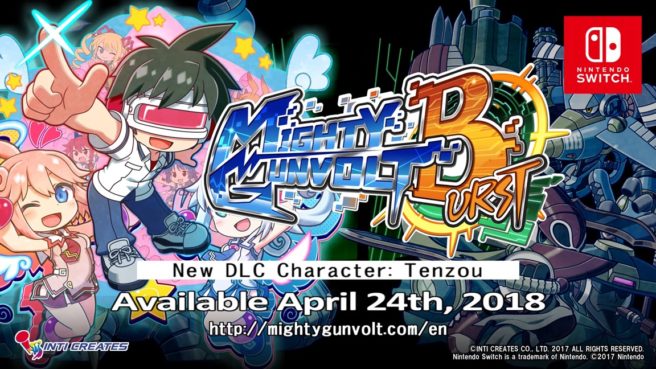 Just when you might have thought that Inti Creates was done with Mighty Gunvolt Burst, the company reveals a new update for the game. Version 1.4 is launching tomorrow along with new DLC character Tenzou. For folks in Japan, this should be available now.
Tenzou is the original protagonist from the first Gal*Gun entry. He comes with Blaster Goggles that fire powerful beams of light known as the Pheromone Shot. Angels Patako and Ekoro also help Tenzou traverse the virtual world with their Doki Doki Mode and Angelic Guidance abilities.
We have a trailer showing off Tenzou in Mighty Gunvolt Burst below.
Leave a Reply