New Cooking Mama: CookStar details, first screenshots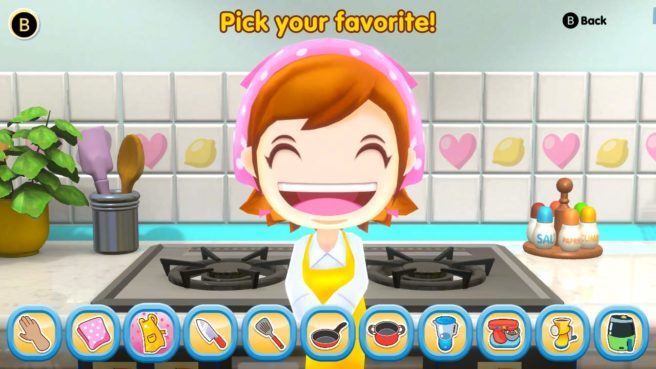 Amazon Germany has added in a listing for Cooking Mama: CookStar. Thanks to the new page, we have a bunch of new details about the game as well as first screenshots.
Here's the full roundup (note that the information was translated by Google):
Cooking Mama is back with their most awesome and funniest video game adventure ever. Cooking Mama: CookStar is a brand new Cooking Mama experience designed specifically for the console. Cooking Mama: CookStar offers over 90 incredible new recipes that players must master. The menu ranges from classic Japanese recipes to the most delicious home cooking and the culinary soul comforts of today. Cooking Mama offers something for every taste. No carnivore? No problem! For the first time, Cooking Mama offers both traditional and vegetarian recipes: Burritos, Bibimbap, Bubble Tea, Baked Alaska, Poke Bowls and much more. Explore the diverse menu to find out what suits your taste. You do not think you have what it takes to to become a master chef? Do not worry, Mama will take care of it! Just follow Mom's instructions and create delicious and decadent treats that you can share with your friends. Chop, mince, cut, and dice! With Mama's help you become the greatest cook in the world.

Features:
– Brand new Cooking Mama game designed specifically for console
– Completely new Vegetarian mode
– A total of 90 recipes in traditional and vegetarian mode
– Classic and fun new recipes like Unicorn Food
– Mix of traditional and motion control
– Multiplayer and co-op party Games
– Up to 2 Players
– Challenge Mode for Experienced Chefs
– Share your great creations with friends on Facebook and Twitter
Cooking Mama: CookStar is expected to launch on Switch later this year.
Leave a Reply