Suda51 on what he'd like to do with No More Heroes 3 DLC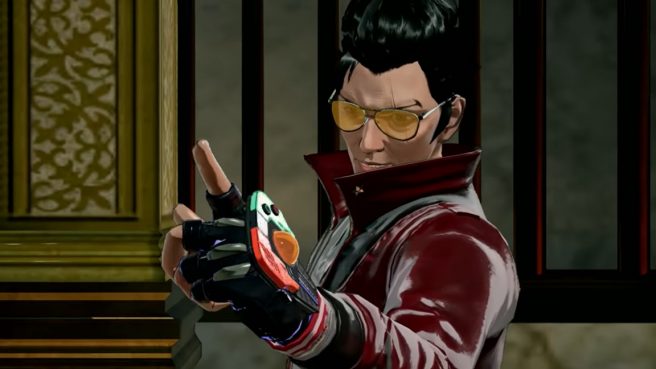 No More Heroes 3 doesn't have any actual DLC planned. However, in a recent interview, director Suda51 spoke about what he would have in mind.
Suda51 brought up three main points while speaking with Siliconera. The first thing he would be interested in adding is an area that was ultimately scrapped from the final game "due to tech reasons". Suda51 also brought up wanting to do more with the Galactic Superhero Rankers and boss battles. Finally, if he ever had the chance, adding more playable characters like Shinobu would be a top goal.
We've included Suda51's comments about No More Heroes 3 DLC below. Just to stress once again, nothing is actually in the works for now.
"The answer is probably going to be what most people reading this will assume. But there are a couple of things that I'd like to add. First, I just wanna say unfortunately at this point there isn't any DLC, and there probably won't be. If there is some sort of miracle and we'd be able to add some DLC into the game, this is also something a lot of people brought up. But when you open up the full map there is that sort of red zone. I think a lot of people just assumed that this would be added later on in DLC.

Honestly, we had created that entire area. It was basically finished. Unfortunately due to tech reasons, we weren't able to keep it into the game. The processing load was just a bit too hardcore. So we unfortunately had to scrap it. I think there would have been some really cool stuff in there that people would have liked to play, and that I would have liked people to play.

Another thing, and I'm sure this is something people would expect, if we were allowed to do DLC, what I would like to do is add some kind of switch. Instead of going through the root of the game, you could take a different route and be able to fight those Galactic Superhero Rankers previously mentioned and have boss specific battles with each of them.

The third thing that I would like to add is a couple playable characters. Possibly Shinobu, that might be my first choice. But if we were allowed to do some DLC and OK to do whatever I wanted, these would be the three things I would be most interested in adding to the game."
While nothing has been announced for No More Heroes 3 DLC, Grasshopper Manufacture has at least supported the game with updates. We have the patch notes for version 1.0.2 here.
Leave a Reply