No More Heroes 3 reveals Kimmy Howell, Destroyman concept art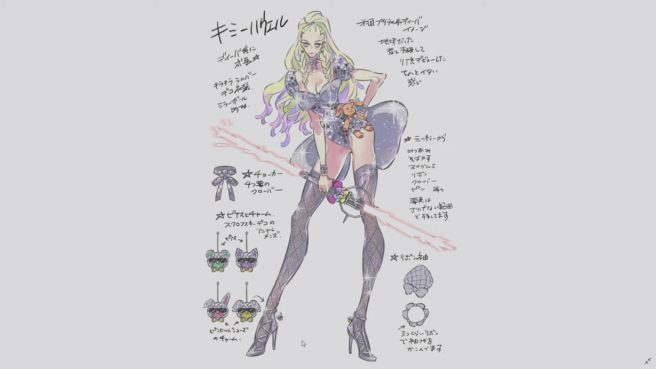 Suda51 appeared during a live stream hosted by IGN Japan to announce his new horror project with Swery. That wasn't all though, as he also gave an update on No More Heroes 3.
For today's report, Suda51 had a couple of things to share on Kimmy Howell and Destroyman in particular. Here's what was said:
– Kimmy Howell is in the game
– Designed by Mari Shimazaki (Bayonetta)
– After she graduated college, Kimmy trained to defeat Travis
– Concept art for Destroyman shown
– Three different designs
– Destroyman "MPD" is the mass produced version of the character
– Destroyman "MPD – T" is the "trueface" version
– "Final Destroyman" is the final form
– Suda51 suggested that we may not see the final form version in No More Heroes 3, and may be reserved for No More Heroes 4 instead, which he isn't sure will happen or not
– Same voice actor is back
– Destroyman was originally planned for Travis Strikes Again, but was cut because of lack of time and other factors
– New 5-minute trailer in the works
Find concept art for Kimmy Howell and Destroyman in No More Heroes 3 below.
Leave a Reply